Who would have thought that a little, unassuming turn-based strategy game back in 1987 would have grown into the global phenomenon that is Final Fantasy? From the humble SNES, this franchise has grown exponentially, offering some of the most gripping narratives in gaming history, offering up some of the most interesting characters within the medium, not to mention some of the coolest weapons, toughest bosses, most picturesque landscapes, and memorable moments within gaming. So, with that in mind, that is why Final Fantasy Insider came to be.
Here, we have created a website that not only celebrates every single main title and spin-off throughout this franchise's long tenure within gaming. We also provide comprehensive guides, histories, and overviews of each chapter in this long series. We have a team that is passionate about all things FF, we think Chocobos are the cutest thing in the world and we think that the buster sword is the most iconic weapon in gaming. We mean, how can you argue with that?
Our team has played well over 10,000+ hours of FF content collectively, has played all of the spin-offs for the franchise, has played all the main titles multiple times to mess around with niche builds and party compositions and each member has a genuine love for the series and the interesting characters within. All of this makes them the ideal guides to the world of Final Fantasy!
Our Goals 
Our goal is to provide a Final Fantasy encyclopedia which details all the must-know facts, all the lore and history, all the hidden secrets and all the strategies found in each and every FF title. We aim to provide something for every fan that comes to our site. Whether you are a retro gamer that isn't that into the modern FF titles, you are a veteran who never misses a release, or you are a beginner just dipping their toe into this massive franchise. We provide a comprehensive overview of each game, allowing you to be confident and prepared before you set off on your next FF adventure.
We aim to be an all-encompassing encyclopedia for the vast and varied stories told throughout this franchise's long, successful run. We aim to be an accessible guide for all players and provide mountains of content so that no matter why you visit FinalFanInsider, we have you covered!
We also aim to be on-trend at all times, meaning that if there is a new game, we will be covering it extensively. If there is a remaster, we will give you the inside scoop and if there is a sudden boom in popularity for a beloved character, we will do our best to put them in the spotlight.
What We Offer
Here at Final Fantasy Insider, we offer a vast array of content that is geared towards players that need hints and tips for each game in the series and also, for those that want to know more about these elaborate worlds. We will provide game guides that help players complete quests and progress through the story, we will provide guides to take down bosses, find the best items and level up your party efficiently. Plus, we will provide walkthroughs to help you uncover every little secret in these vast words.
We offer a wide range of content here at FF Insider! We provide character bios, Location Guides, Game Overviews, Game Reviews, Boss strategy guides, and much more! All provided by a team of writers that offer an expert point of view that only a true FF fan can offer!
Then, on a more lighthearted note, we will also provide some opinion-based content. Our passionate writers will lay it all out there, comparing games within the series, reviewing them too, rating boss battles, ranking characters within the series and we may even tackle the Kingdom Hearts vs Final Fantasy debate, who knows? What we do know is that the content will be fantastic and you'll want to check in regularly to keep up to date with all things FF.
How We Operate 
We have a series of rules and procedures to help us ensure that the content you read is of the utmost quality. Firstly, we have put together a fine team of writers who not only have tonnes of writing expertise, they also know the FF series inside and out. You want to know how to win Chocobo races, or who was the final boss in Dirge of Cerberus? Well, our team has all these answers and so much more.
Let's get one thing straight, we aren't a wiki page or a fandom! We are a FF blog that is led by experts. Our writers are esteemed professionals, but they are also FF fans through and through. Meaning you don't just get the low hanging fruit, you get all the detail, hints and tips, and strategies that general writers just can't offer! First-hand experience is how we ensure best-in-class content!
Then we also have a team of talented editors who ensure that all of our content is authentic, well written, and aesthetically pleasing before it gets put to print.
Then lastly, we have you, the community. We rely on your feedback and suggestions to make the site better. So if you have a suggestion to help us get better or you just want to comment and tell us that Squall's Gunblade isn't practical, we are here for you.
Our Core Values 
Here are the core values which we hold dear at Final Fantasy Insider
Authenticity
Accuracy
Consistency
Dedication
Passion
Our Team 
Now it's time to meet our skilled team of writers. Despite being from different cultures, backgrounds, and time zones, all of our writers are bound by a love of Final Fantasy and strive to produce the most eye-catching and informative content out there. We love the team here and we think you will too. Meet the team down below:
Callum Marshall – Managing Editor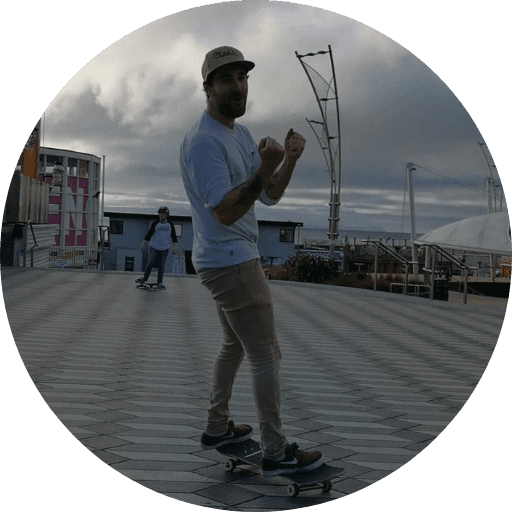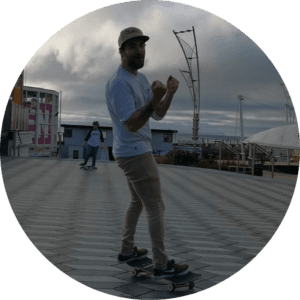 Callum is the Final fantasy Insider managing editor and a gamer that has grown up with the series, loving every iteration as they became available, except FF13, obviously. He began his obsession with Final Fantasy as most folks did, through FFVII, and has continued to follow the series ever since. Callum has been around the block, mainly within the gaming industry, working as an Editor-in-chief for a number of well-respected gaming outlets, he has worked as a games tester, he has gaming podcast experience, has worked in gaming PR. Basically, you name it, and Callum was probably there or somewhere on the periphery. Outside of gaming and comics, Callum loves skateboarding despite his immediate family telling him to grow up and he is also known to watch the British sitcom Peep Show on repeat and will go toe-to-toe with anyone on Peep Show trivia.
Favorite Final Fantasy Title: Final Fantasy VIII
Favorite Final Fantasy Character: A toss-up between Squall, Vivi, and Sephiroth
Best Final Fantasy Moment: It's a strange one but I vividly remember watching the opening sequence for FF12 and firmly believing that gaming's graphics had peaked. What a poor little naive adolescent I was.
Underrated Game in the series: A toss-up between FF12 and Dirge of Cerberus
Best Spin-off: Am I allowed to say Kingdom Hearts? If not, then Dissidia.
Final Fantasy Hot Take: Sorry guys, as a series, Kingdom Hearts is better.
Bryan Hughes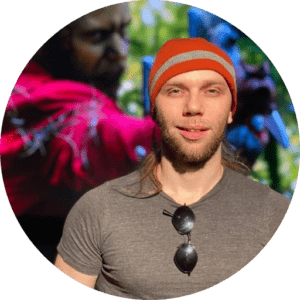 Bryan is a writer who first fell in love with JRPG's with titles like Breath of Fire II and Secret of the Stars. After his family fell under some hard times, he had no connection to video games or way to enjoy them except vicariously. That was until one Christmas morning when two things popped up under a tree. A Sony PlayStation and the game Final Fantasy VII. At the time, it was the most amazing thing he'd ever seen, every square polygon and cut scene, every story beat. He'd been transported into the future. Here we are more than twenty years later and several FF titles under his play-through belt and now Final Fantasy VII: Remake reminds him that no matter how far things advance, the best stories last forever.
Outside of his gaming passion he has two science fiction novels, Rain and Mortal Gods. He has worked as a screenwriter for films in China and the US for the last 15 years, including two currently in pre-production television series, Blood Lungs and The Girl From the Gate. His passion for storytelling is only rivaled by his passion for gaming. He still carries around a PSP with maxed-out Dissidia characters for the off chance someone wants to test his Cloud. When not gaming you can find him as a Stuntman in films like Iron Mask alongside Jackie Chan on Hulu or acting in Indie Films like Hunter's Bounty as an alien with sunglasses and an attitude.
Favorite Final Fantasy Title: Final Fantasy VII
Favorite Final Fantasy Character: Cloud but really probably Yuna.
Best Final Fantasy Moment: Seeing Cloud Omnislash Sephiroth for the first time. So cathartic, that's right, I'm still mourning.
Underrated Game in the series: Final Fantasy II. There is likely never an Elder Scrolls III without this title, it had arguably the most innovative leveling idea/system of all time even if in the game itself it was a bit broken.
Best Spin-off: Dissidia, but the Saga series is actually pretty awesome, and don't sleep on Mana.
Final Fantasy Hot Take: Valefor is the best summon design in the series. Fight me.
Murillo Zerbinatto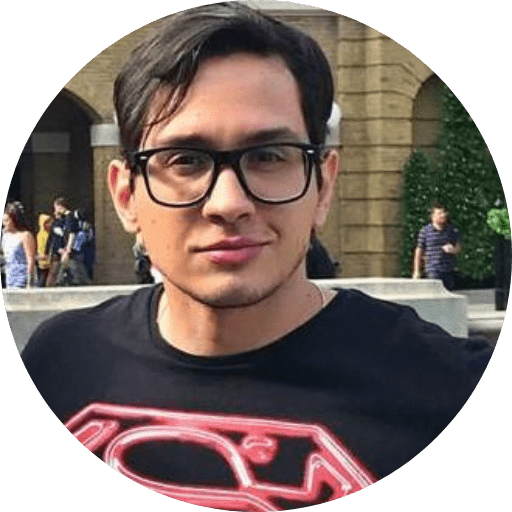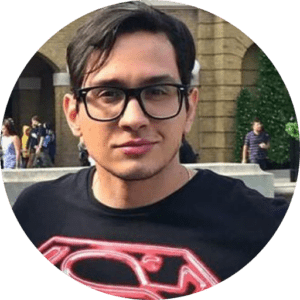 Murillo is a writer of Final Fantasy informer, a job that his teenage version never imagined he would have. He played – or observed – his first Final Fantasy when his brother rented Final Fantasy III for SNES (which was actually Final Fantasy VI), but since it was the Japanese version, they understood zilch and soon gave up. Sometime later – and some English RPGs in-between – they rented Final Fantasy II (Final Fantasy IV, yeah, it was a mess) and began to delve into the incredible world of Final Fantasy and never to get off it. Murillo dislikes when Final Fantasy emphasizes technological or contemporary settings, one of the reasons Final Fantasy XV didn't appeal to him. Still, he's always spellbound when he finds references or any familiar franchise element within a game. When not playing RPGs or Final Fantasy XIV, Murillo reads high fantasy books and watches superhero series or anime. He started studying Japanese and hopes that he will be a scriptwriter for Final Fantasy XVII in a few years.
Favorite Final Fantasy Title: Final Fantasy XIV
Favorite Final Fantasy Character: Split between Zack and Zidane.
Best Final Fantasy Moment: When they announced Final Fantasy VII Remake. The game isn't one of my favorites, but it was my brother's. Seeing the game remade made me wonder how he would feel about it, and it hit me hard.
Underrated game in the series: Final Fantasy XIII trilogy.
Best Spin-off: Final Fantasy Tactics. SO GOOD!
Final Fantasy Hot Take: Turn-based/ATB battle systems are better.
We hope that your time at Final Fantasy Insider is as fantastic as this incredible game series and be sure to check in regularly for a constant stream of FF content.