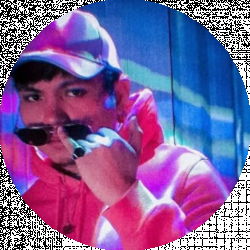 Latest posts by John-Carlo Vijuan
(see all)
Square Enix has finally decided to return to what made the Final Fantasy Series look and feel unique at the same time, mesmerizing. The recent entries in the Final Fantasy franchise are going for a modernized world, such as Final Fantasy VII, Final Fantasy X, Final Fantasy XII, Final Fantasy XIII, and even Final Fantasy XV.
From the trailer released by Square Enix last September 17, 2020, Final Fantasy XVI will be diverting from the science-fiction world and going back to the beloved medieval setting.
From massive castles, town halls, and even the humbling residential houses, a medieval setting has a unique vibe in video games, especially if the execution is exceptional.
Knowing Square Enix and its portfolio of RPG games, I believe Square Enix will surely deliver an excellent and captivating experience for gamers with their upcoming game, Final Fantasy XVI.
Bottom Line Up Front: Final Fantasy XVI is an upcoming action-RPG video game slated for release (2023) on the PS5. It is set in the medieval age and offers a deep and mature story for older series fans. In this Final Fantasy XVI Game Overview, we'll see how this game offers promising action-packed gameplay reminiscent of Final Fantasy XV with a mix of Devil May Cry.
Final Fantasy XVI: Meet the Director and the Producer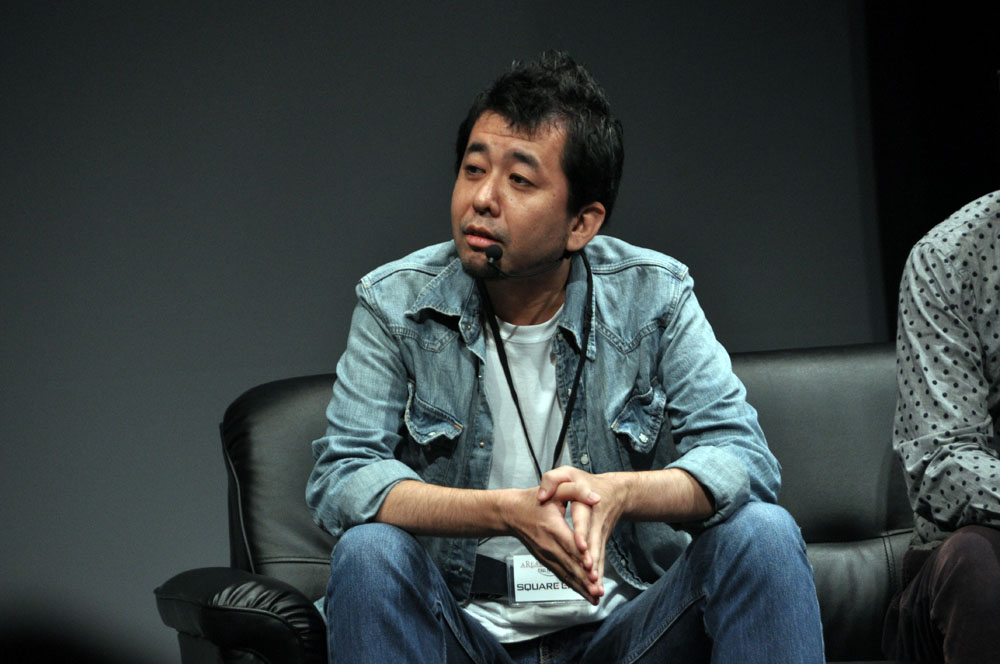 Hiroshi Takai is one of the development supervisors of Final Fantasy XIV Online Heavensward and Stormblood expansion; he also notably worked on the relaunch of Final Fantasy XIV as an assistant director. Lastly, he is the director of a very underrated game called The Last Remnant, released in 2009.
With all of those achievements under his wing, Hiroshi Takai will serve as the Director of Final Fantasy XVI. His producers include Naoki Yoshida, also known as Yoshi-P, who also worked on Final Fantasy XIV.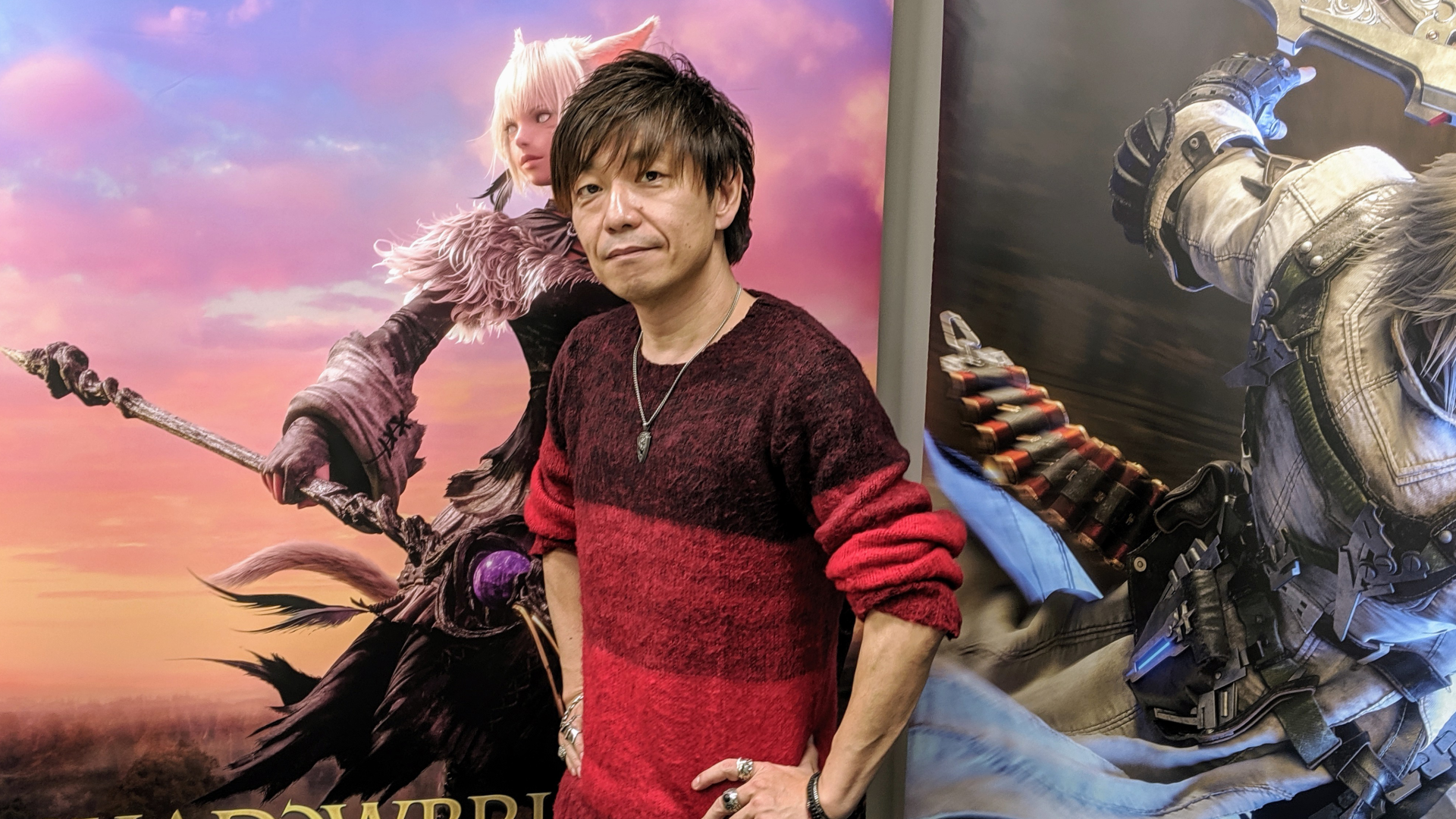 Final Fantasy XIV is at the top of the best MMORPGs out right now; try searching for Top MMORPGs on google; Final Fantasy XIV will surely be on that list.
A lot of the praise it's receiving comes from the developers' unending care and dedication following the initial failure and the eventual relaunch of FFXIV in 2014.
The director and the producer involved is one of the main reasons I'm confident that Final Fantasy XVI will be one of the best and most anticipated Final Fantasy games of all time.
The World of Valisthea: A Land Blessed in the Light of the Mothercrystals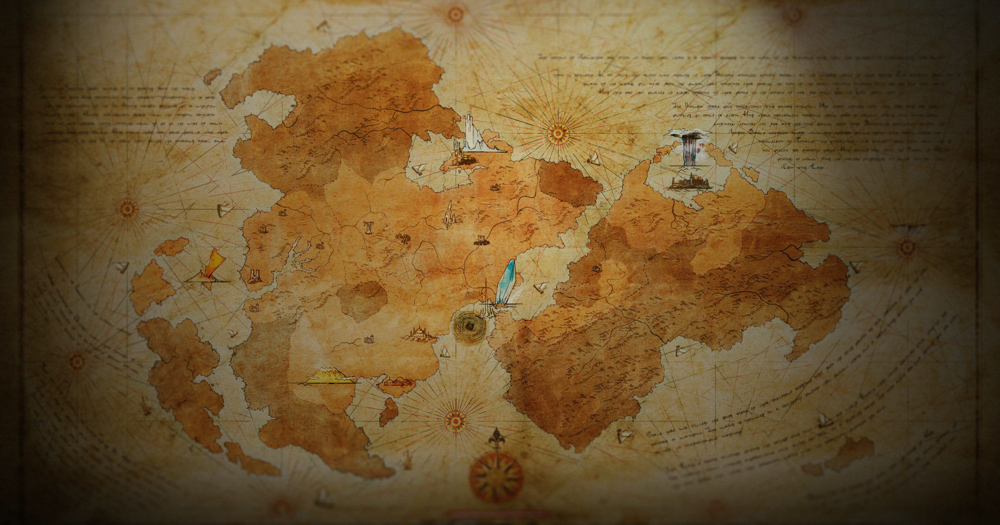 Valisthea will be the name of Final Fantasy XVI's world. With its medieval-structured realms surrounded by mountains of crystal, it will surely be a delight exploring this enchanting world.
According to the Final Fantasy XVI Official Website, these mountains of crystals serve as beacons of blessings, and these crystals have what they call "Aether" to cast majicks for their personal use.
Like real-life plagues and pandemics, Square Enix conjured the word Blight to describe as the "Storm that is to come" that will devastate and disturb the balance of peace in Valisthea.
Eikons and Dominants: What are they?
Think of Eikon as a powerful summon from past Final Fantasy games, and each of them resides within a person. The person who has an Eikon is called a Dominant, and they have the power to summon the Eikon's strength.
Considered royalty in some realms, Dominants live their lives in peace and praise from their people; other realms regard their Dominants as monsters and weapons of war.
The Realms Of Valisthea
There are six realms in Valisthea, and each of them draws their power from a part of the Mothercrystal, and most of them have their own Eikon.
The Grand Duchy of Rosaria- Drake's Breath, Phoenix, Eikon of Fire
The Holy Empire of Sanbreque- Drake's Head, Eikon Unannounced
The Kingdom of Waloed- Drakes Spine, Unannounced
The Dhalmekian Republic- Drakes Fang, Titan, Eikon of Earth
The Iron Kingdom- Drake's Breath; they consider Dominants unholy abominations and execute them.
The Crystalline Dominion- Drakes Tail; No Dominant lives here.
The Characters of Final Fantasy XVI
Currently, there are three character biographies on the Final Fantasy XVI website, and we will try to summarize their stories here.
Clive Rosfield & Joshua Rosfield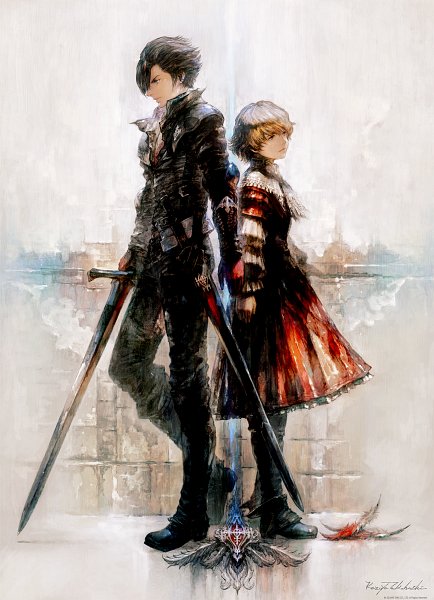 Clive Rosfield is the Archduke of Rosaria's firstborn son, and many considered him the inheritor of the Eikon called Phoenix.
Although this was the intention, it looks like destiny chose his younger brother named Joshua Rosfield as the inheritor of the Eikon.
This event resulted in Clive trying to find his role, and in that search, he dedicated his life to mastering the art of the blade. With the mastery forged into himself, he won the ducal tournament and won the title "First Shield of Rosaria."
The First Shield of Rosaria is given to the ducal tournament champion and assigned to guard the Dominant of Rosaria.
In a tragic turn of events, a mysterious dark Eikon called Ifrit set Clive's life on a dark path of vengeance.
Jill Warrick

Jill Warrick is a trusted confidant of the Rosfield family. She was born in the fallen Northern territories, where she was taken at a young age and became a ward of Rosaria.
The Archduke has taken a liking to Jill and insisted on raising her as one of his own, alongside Clive and Joshua.
Final Fantasy XVI Trailer: A Small Fragment of an Even Bigger Story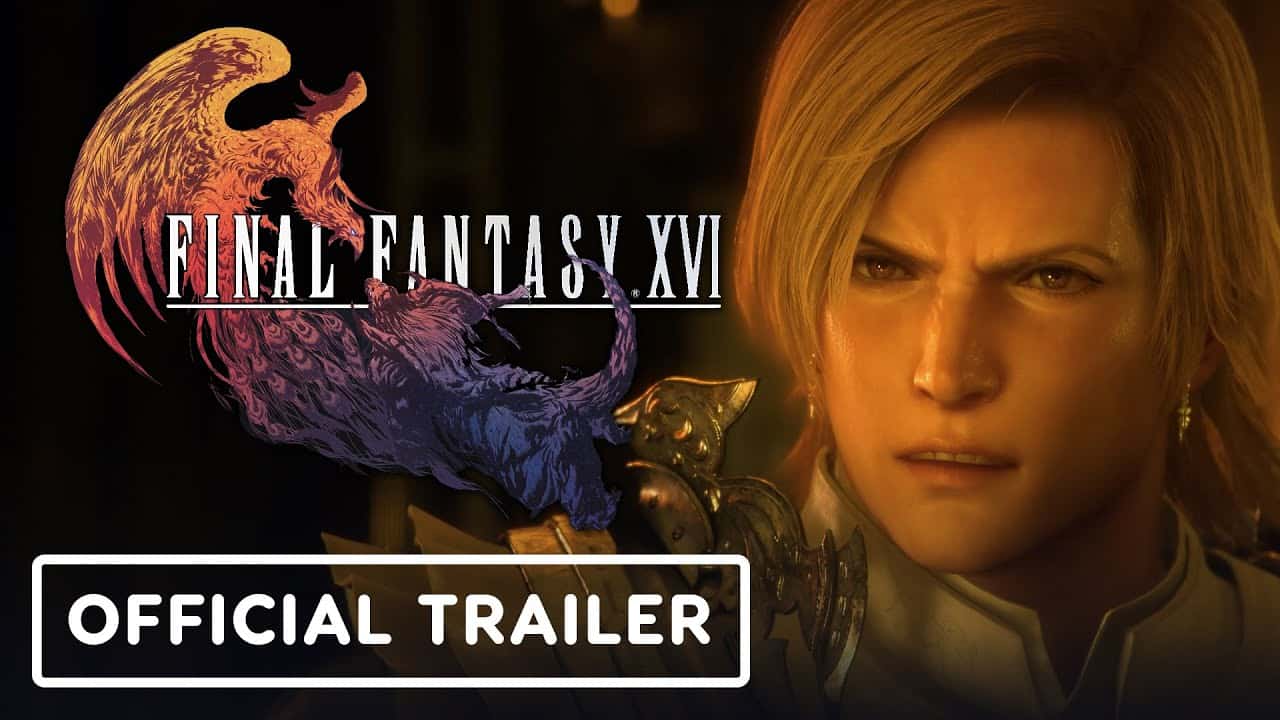 The beginning of the trailer shows a campfire reflection in the eyes of the protagonist, Clive Rosfield. Eventually, a man enters the scene, reminding them that the target is Shiva's Dominant and only the Dominant.
The trailer continues with an ongoing war between two realms. They were having the Eikon Shiva and the Eikon Titan clashing while men on the ground were riding in their chocobos, charging at one another.
What comes after is a flashback of Clive's backstory. Presented as his younger self, Clive mentioned that their foe (he might be referring to another realm) would not relinquish the Mothercrystal easily.
It is confirmed in the next scene that two of the realms (Twinned Realms) are at war during this time. A guy of a higher position mentioned the lack of blessing from the Mothercrystal results in their realm being defenseless from the Blight.
Going back to Rosaria, the imperial army is now invading the realm of Rosaria. With a character beheaded in front of Joshua, he lost control as a Dominant and released the Eikon Phoenix.
Clive is screaming at Joshua to stop the Eikon, and eventually, a red, ghost-like figure appears out of nowhere, and the Eikon Ifrit appears.
The clash between Ifrit and Phoenix is astonishing, and then we're left with a cliffhanger scene involving Clive's younger and older self saying, "I'll kill you if it's the last thing I do."
Breaking Down the Trailer: Personal Thoughts and Possibilities

The Obvious Nod From Older Final Fantasy Games
It seems as if Final Fantasy XVI is again utilizing the importance of crystals. Much like Final Fantasy XIV, it refers to what's commonly known as summons in other Final Fantasy games as Eikons.
At the beginning of the trailer, it seems that Clive is bearing some type of mark on his face; it could be a symbol for knights it crusaders in this world.
Joshua seems to have the ability to heal, as the trailer showed Joshua using majick to heal Clive.
There was also a dragoon-type imperial battling Clive while wielding lightning abilities in the trailer, which reminded me of Aranea Highwind (FFXV) and Kain Highwind (FFIV). The costume of the imperial is reminiscent of the Archadian Judges in Final Fantasy XII.
Also, different monsters in the Final Fantasy series make an appearance, such as the Marlboro and the Curl. There are new enemy types as well, like the goblin-looking creature and a giant goblin-ogre hybrid.
After seeing the trailer, I did have a question: could Final Fantasy XVI be straying away from a party-based combat system?
It is hard to tell because the trailer did not show any UI (user interface) during the combat scene; however, Clive is the only character shown on the battlefield, even when he was at a different period in his life.
A New Iteration of the Combat System from Final Fantasy XV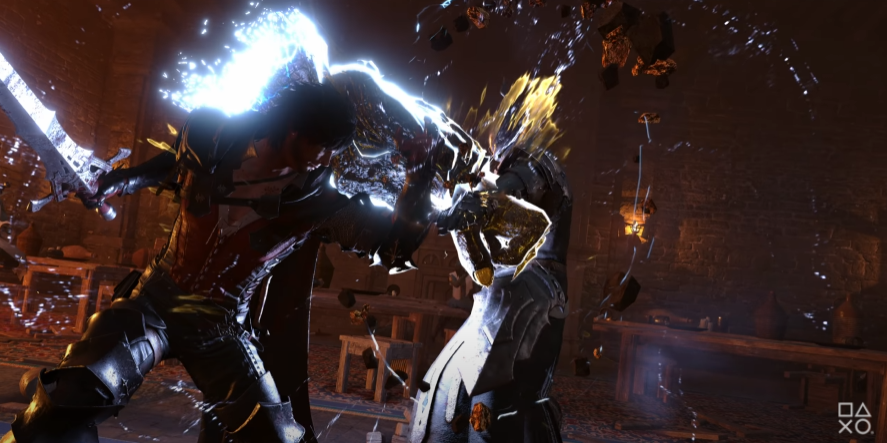 If you're interested in Final Fantasy XV, click this link.
Based on the trailer alone, Square Enix brings back the action-oriented experience we got from Final Fantasy XV. It does look more fluid and dynamic compared to the old game.
After seeing the gameplay, my initial thoughts were, "Wait is this a Devil May Cry game?" Clive seems to have the ability to gather power from different Eikons similar to that of Devil May Cry.
The Devil May Cry games are known to give you weapons once you defeat a particular boss. Will Final Fantasy XVI go the same route, or will it give you different weapons throughout the story's progression?
I can guarantee that it is exciting to see how Square Enix will further enhance and elevate the boring button-mashing combat of Final Fantasy XV.
Final Fantasy XVI: Leaks, Rumors, and Updates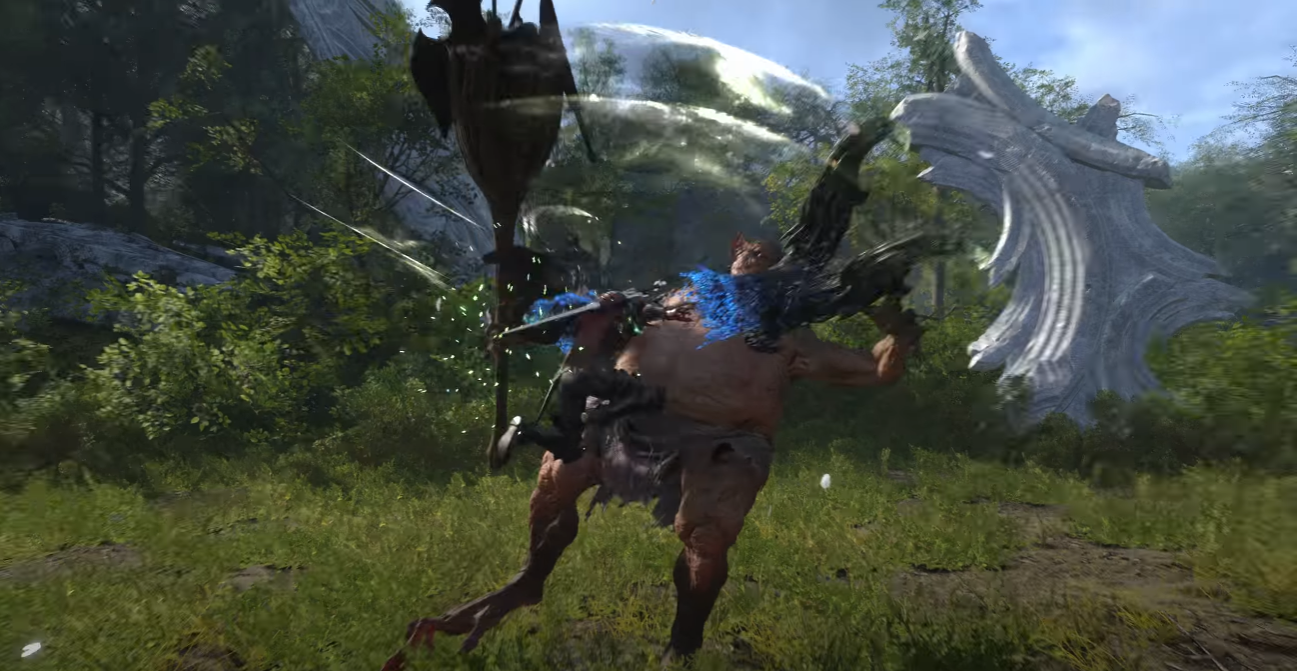 Final Fantasy XVI's Platforms: Possibility of Being a Limited-Time Exclusive for Playstation
Looking back at the trend from Final Fantasy XV, Final Fantasy XV was exclusive to the Playstation 4 and the Xbox One for a limited time.
A few years after FFXV, Square Enix announced their new and upcoming game, Final Fantasy VII Remake, a timed exclusive released on April 10, 2020, for the Playstation 4.
Eventually, Final Fantasy XV and Final Fantasy VII Remake make their much-awaited debut on the PC, which involves graphics updates and all of the content, including all DLCs and expansions.
It is possible for Final Fantasy XVI to have the same route as these two games, starting as a Playstation 5 exclusive then, we will be getting a release on the PC after a year or two. The difference is that Final Fantasy XVI is exclusive to the Playstation 5 only; Playstation 4 users will have to buy or own a Playstation 5 to play this game.
Further evidence suggests this as Playstation Brasil's Youtube channel released a trailer that showcases a few games running on the Playstation 5; one of the games included is Final Fantasy XVI. The trailer stated that Final Fantasy XVI is exclusive for the Playstation 5 for a limited time after its release.
A Tweet that Caught Every Final Fantasy Fans by Surprise
Character designer Kazuya Takahashi recently shared a digital art of a short-haired young woman on his Twitter account with the caption "2022."
Many of the fans in Reddit immediately jumped to the conclusion that this is Jill Warrick, the same Jill Warrick that is a confidant of the Rosfield family—even going as far as saying that this is the older version of Jill.
While I do not think this is Jill, I believe the woman in the artwork is the Dominant of the Eikon Shiva, different from Jill.
GeForce Leaked Data Involves Exciting Final Fantasy Releases for PC Gamers
In September 2021, a GeForce leak was released on Reddit, showing different games, including their release dates on PC.
The main focuses here are three Final Fantasy Games involving Final Fantasy IX Remake, Final Fantasy XVI, and Final Fantasy Tactics Remaster.
Final Fantasy Tactics Remaster by February 1, 2022
Final Fantasy IX Remake by April 1, 2022
Final Fantasy XVI by March 1, 2023
Take this leak with all the grain of salt you can get, as these leaks aren't confirmed yet. Release dates for games are constantly changed depending on the state of the game months before the planned released date.
Square Enix Roadmap for 2022
Square Enix finally updated their fans for their list of to-be-released games last January 13, 2022.
As expected, the list did not involve Final Fantasy XVI. Although there is Stranger of Paradise: Final Fantasy Origin on the roadmap, it seems that the other two games from the leak did not cut it as well.
It might be because Square Enix is trying to pull a sneak-release on both of those games, but I highly doubt it. My best guess would be Final Fantasy IX Remake and Tactics Remaster would be released by 2023 as well.
Developer's Note
Naoki Yoshida, Final Fantasy XVI producer, recently published a message on the official Final Fantasy XVI.
The message contains the unfortunate delay that the Final Fantasy XVI development team experienced throughout 2021; hence, Square Enix could not provide the fans any updates on the game.
The delay was mainly due to COVID-19. Developers were primarily working from their homes, sacrificing the communication quality with their team.
And let's face it, it is not an ideal way to be developing a game. Nonetheless, we should always be thankful to the developers for trying their hardest throughout the pandemic.
Frequently Asked Questions
Question: Is Final Fantasy XVI an MMORPG?
Answer: Although Yoshi-P and Hiroshi Takai are involved in the development team, Final Fantasy XVI will be an offline single-player experience, much like Square Enix's previous titles.
This decision will offer players a diverse and story-rich environment to explore independently. While not entirely out of the question, they may include a multiplayer expansion like Final Fantasy XV: Comrades. It also is a viable decision considering that Final Fantasy XVI has six realms, each with its own individual characteristics and culture.
Question: Is Final Fantasy XVI Open World?
Answer: The recent entry on the Final Fantasy Series is Final Fantasy XV which involves an open world to explore.
Currently, there is no confirmation yet on what type of world the Final Fantasy XVI will be in; it may also be linear like the highly regarded Final Fantasy VII Remake.
Question: Are Final Fantasy Games Connected?
Answer: There are a few features that Final Fantasy games with each other, but not enough evidence to prove that they are directly connected.
Throughout your Final Fantasy experience, you may see recurring monsters, spells, weapons, and such, but that's it.
Only fan theories exist about the connection of some of the Final Fantasy Worlds; besides, Square Enix and the developers themselves did not mention anything being part of the same world.
Conclusion: The End is Just The Beginning of a New Journey
Final Fantasy XVI is one of the games that I genuinely am excited about on the new generation of Playstation. Set in the vast world of Valisthea, Final Fantasy XVI offers a mix of action-packed gameplay with the RPG elements that the Final Fantasy Franchise's well known for.
With the nostalgic monsters from old Final Fantasy games, including new types of monsters, Final Fantasy XVI welcomes old fans of the series and new fans wanting to try out their first-ever Final Fantasy game.
In the meantime, if you're looking for a good Final Fantasy game to start with or even get into, I recommend checking out Final Fantasy XII, as it is my favorite Final Fantasy game.
Read More:
• Final Fantasy XVI Ability Point Farming Guide
• Final Fantasy XVI Review: A Rosarian Rose