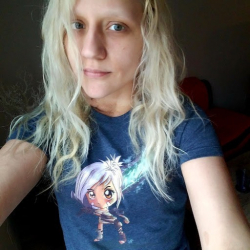 Latest posts by Emily Medlock
(see all)
The best games like Final Fantasy XIV may be subjective, so I've ensured I use selection criteria. My /playtime is 62 days, which is almost 1500 hours playing Final Fantasy XIV.
Every once in a while, the game feels repetitive, especially before a big patch when I've run through everything. That's when I start searching for something new to play. Sometimes it's something completely different, and other times, I want something to compare to FFXIV.
Why Not Play FFXIV?
After a thousand hours on any game, it can get old. If you aren't ready to commit to a subscription or buy the expansions, then you will run out of stuff to do fairly soon. So if you're a loyalist, don't feel bad.
Some people can play multiple games daily, while others prefer to stick to one. The reason you want to branch out doesn't matter. The point is that you want to find a game that you will love as much as you love FFXIV.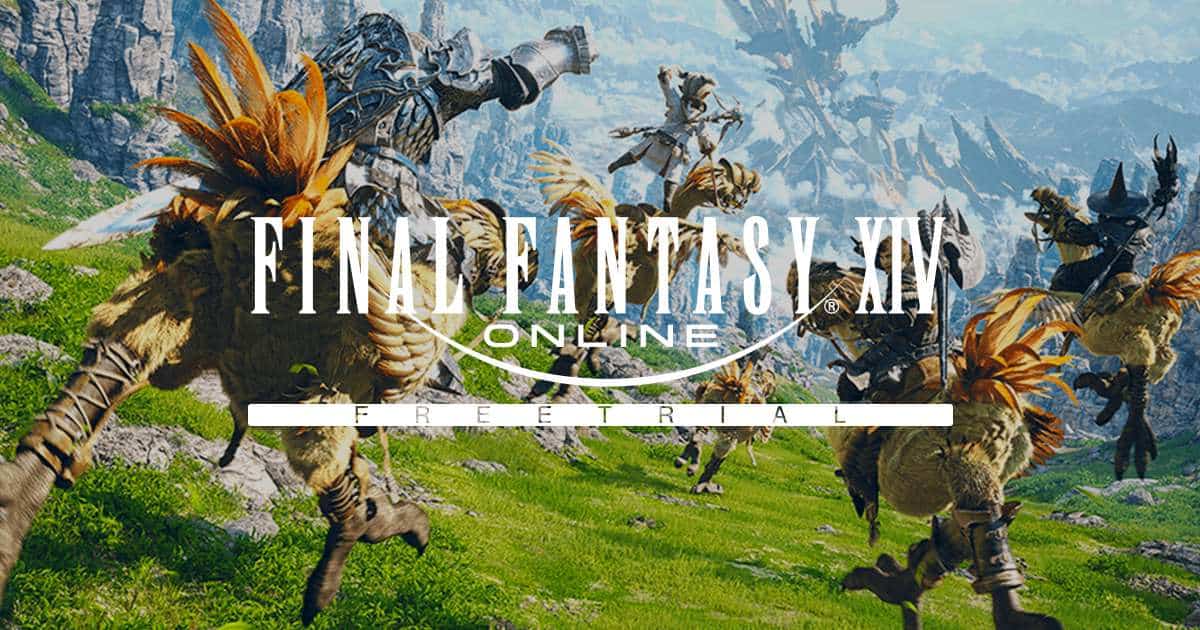 Selection Criteria
My selection criteria for games like FFXIV are simple. The point of each criterion is to find games that players who play Final Fantasy XIV will like rather than recommend games with the same tags.
Metascore
For example, I was really excited about AION when it was released, but it never received the rave reviews that other MMORPGs did. New World had potential, but reviews are still so mixed that I won't add it.
My minimum is 70, though I aim for 80 as my base. The reason I lower my minimum to 70 is to catch the games that get super low reviews for really specific reasons.
Genre
Sure, games like Fire Emblem and Genshin Impact vibe like FFXIV, but that's where their similarities end. Then there are games like Persona 5, but most FFXIV players are looking for another MMO, not just an excellent solo game.
Relevance
I'm not going to recommend a game that doesn't have a hefty enough player base. Otherwise, you will be in a queue for an hour looking for a match to enter a dungeon, and that's no bueno.
Best Games Like Final Fantasy XIV
Although there are dozens of games like FFXIV you may like, I chose with a history of the same players. Hopefully, there are some you agree on and some you haven't played yet.
Guild Wars 2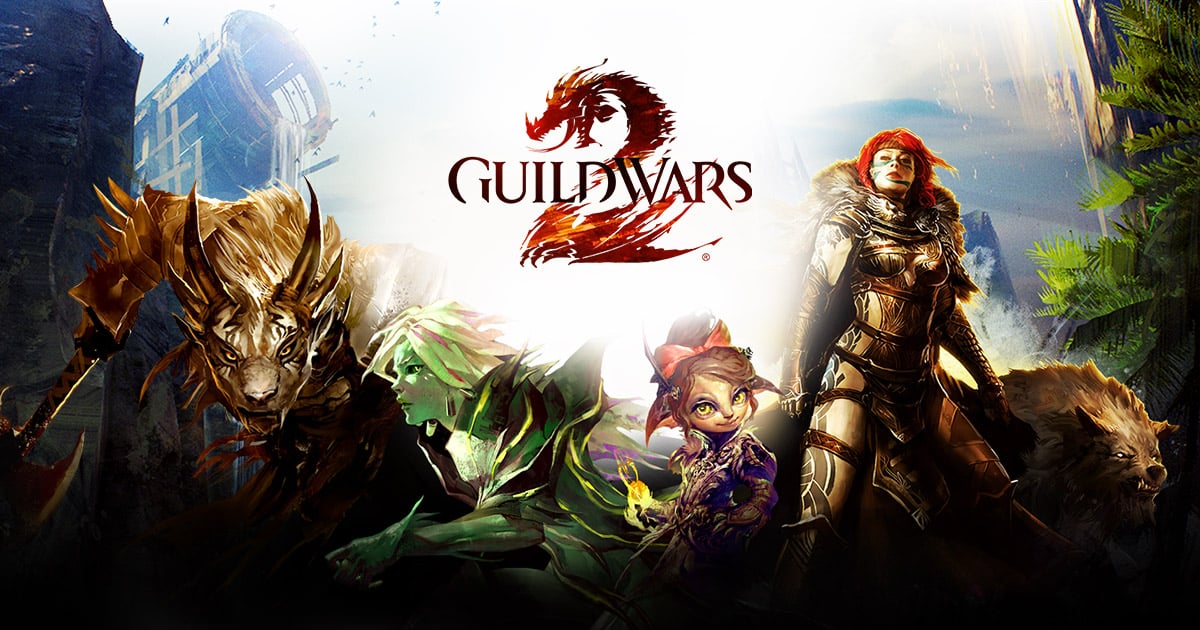 Developer: ArenaNet
Release Date: 2012
Price: Free (paid DLC)
Metascore: 90
I've spent a lot of time playing GW2. It looks good, has amazing expansions, and has a lot of unique content to offer. I believe that FFXIV looks a bit better, and I prefer the glam, but GW2 isn't called Fashion Wars for nothing. The dyeing system is incredible!
The story in GW2 is just as engaging as the FFXIV story, and the PvP is on par. As for dungeons and other party-based content, FFXIV has more to offer. But I love that Guild Wars 2 has an open-world take on multiplayer bosses and events.
Toram Online
Developer: Asomibo
Release Date: 2015 on Mobile (2021 on PC)
Price: Free
Metascore: None Yet
I can't imagine Toram ever reaching the notoriety that FFXIV has achieved, but I recommend checking it out. The character creation and skill tree are more like the classic MMOs than FFXIV, but the vibe is similar to FFXIV.
The game worked so well on mobile because the competition wasn't there. When it hit PC, it had a whole slew of new players. The newness has died down, but I think it still deserves a shot. The devs keep up with updates and events well, so I see potential in its future.
Star Wars: The Old Republic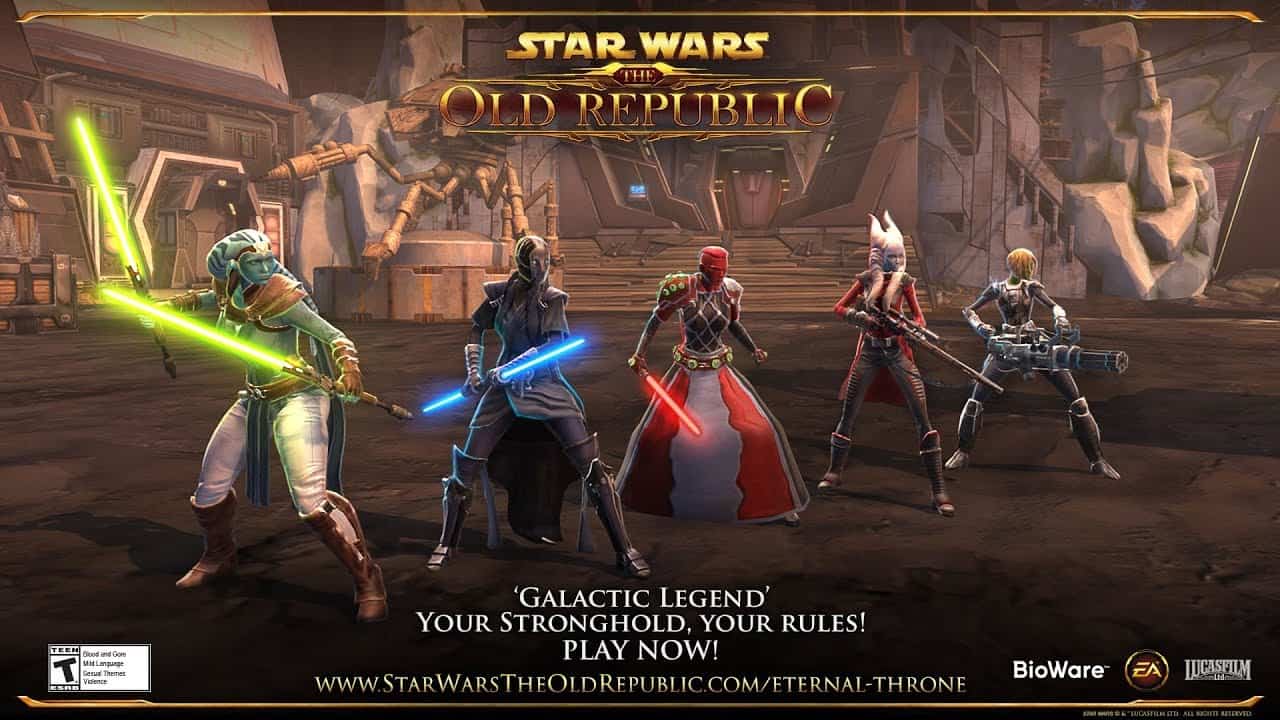 Developer: BioWare, EA
Release Date: 2011
Price: Free
Metascore: 85
I like Star Wars, but I don't consider myself a fangirl by any means. That said, SWTOR has such amazing reviews, and players keep coming back to it. It's a better solo-play game than FFXIV, which is perfect for time-killing.
Other things like character creation and battle style compete with FFXIV. If I had to pick one thing it falls behind on compared to FFXIV, then I would say that it's more grindy. Switching up the content you take on with friends isn't as easy as it is with FFXIV.
Lost Ark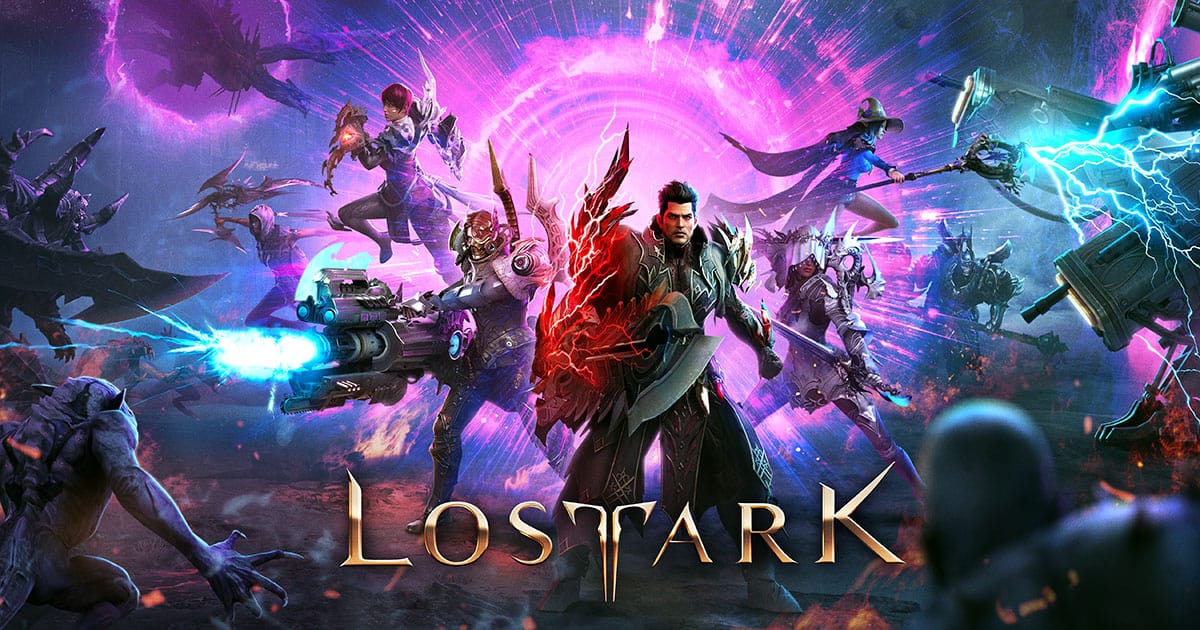 Developer: Amazon
Release Date: 2019
Price: Free
Metascore: 81
Lost Ark did so well that Amazon tried the same thing with New World, and it more or less flopped (I know I didn't last a month on it.) But Lost Ark? That one is worth mentioning.
The game is quite heavy on Diablo-style action combat, which differs greatly from FFXIV's combat style. It has a lot of collections, has a great vibe, and is easy to get interested in immediately.
Elder Scrolls Online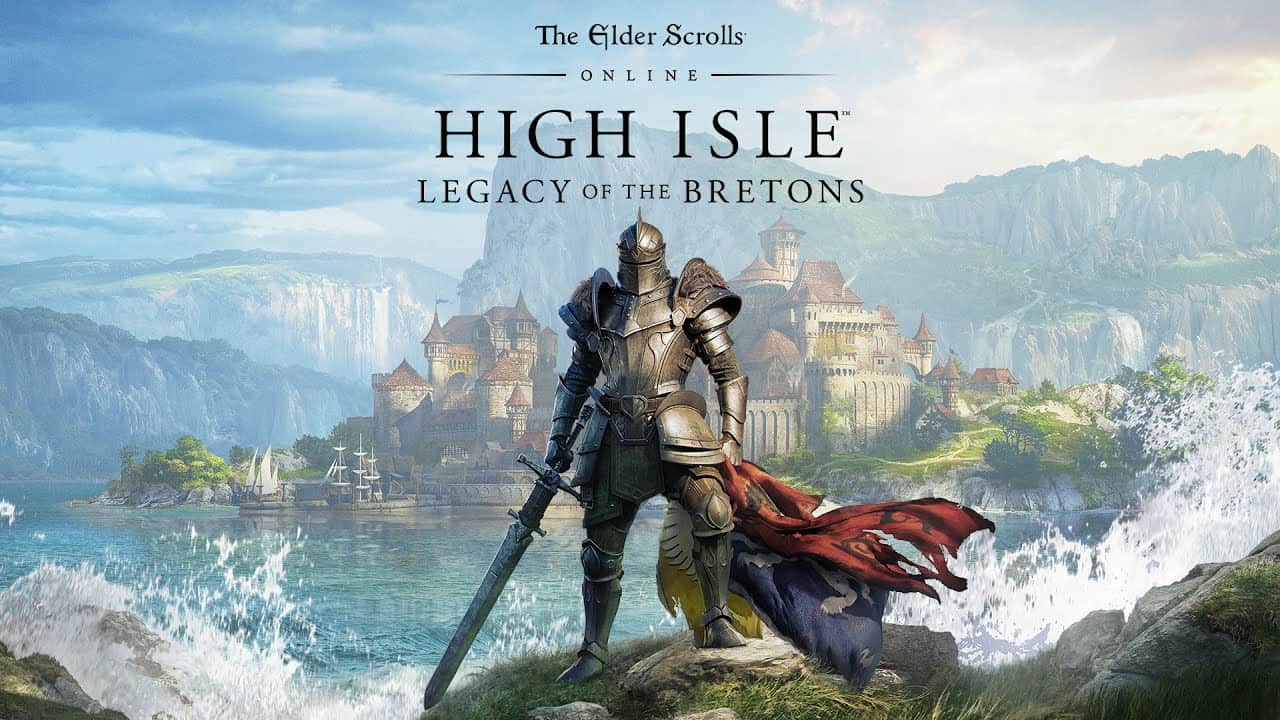 Developer: Zenimax
Release Date: 2014
Price: $19.99 (basic)
Metascore: 71
When ESO came out, you needed a subscription to play. I didn't last more than a month before I decided Assassin's Creed IV: Black Flag, Destiny, Hearthstone, and Pokémon X were more than enough for the time.
There's a good chance the reason I don't have hundreds of hours in the game is that 2013-2014 was a good season. Pros? The lore, exploration, and four-man content are great. Cons? The meta can dominate, they push for paid content, and the PvP isn't great.
Rift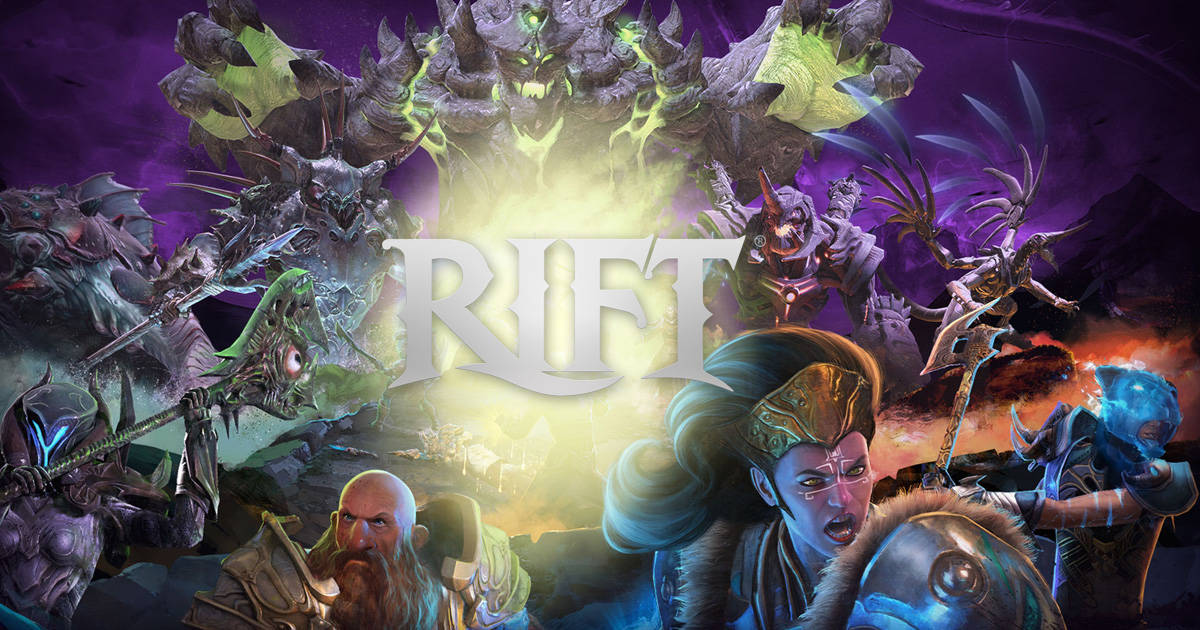 Developer: Gamigo
Release Date: 2011
Price: Free
Metascore: 84
I played Rift around the time that it came out, and it definitely stood with the big-time MMOs. That said, I haven't played it since it was picked up by new developers. Its player base isn't what it used to be, but it's still worth checking out since it's free.
Like WoW, you get to choose a faction in Rift. The dungeons and other multiplayer content are decent but more similar to WoW than FFXIV. But if you're looking for something to hop to while waiting for the next FFXIV patch, it's worth a try.
Black Desert Online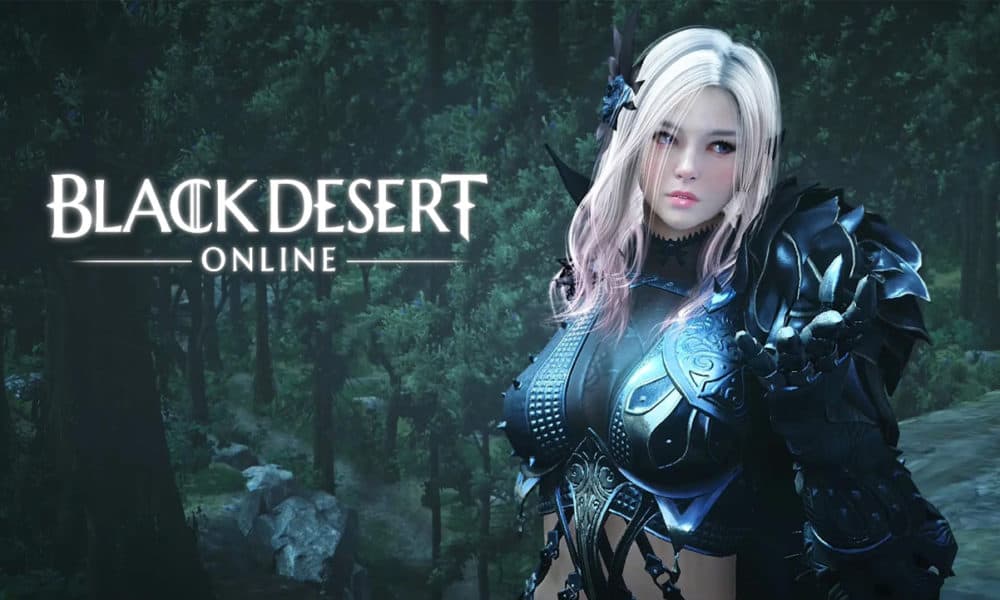 Developer: Pearl Abyss
Release Date: 2014
Price: $9.99
Metascore: 73
Black Desert Online gets a lot of hate, but I don't think that it's one that we should completely turn our backs on. There are alluring P2W options, and it's really grindy. But other than that, the BDO is a great game.
Black Desert looks great and has a lot of unique content. If you're willing to either sink a ton of time or money into the game, then you will no doubt enjoy it almost as much as you enjoy FFXIV.
Honorable Single-Player Mentions
Tales of Arise
Xenoblade Chronicles 3 (or X)
Persona 5
Dragon Age (Origins and Inquisition) 
Monster Hunter and Nier: Automata
If you're a huge FFXIV fan, then you know why I mentioned these two games. They have both done crossovers with FFXIV, and the content is still available. NieR: Autonoma is a wonderful single-player game, and the Monster Hunter games are some of the most fun I've had with three other players.
Other crossovers include Dragon Quest X and Yo-Kai Watch, but they were event-based. However, they are both incredible games that are worth checking out if you've never played them.
Upcoming Releases Like Final Fantasy XIV
There are a few games I'm stoked for that haven't been released. As an FFXIV fan, I see potential in each of them. Let's hope they live up to the height when we get to play them in the next couple of years.
Hogwarts Legacy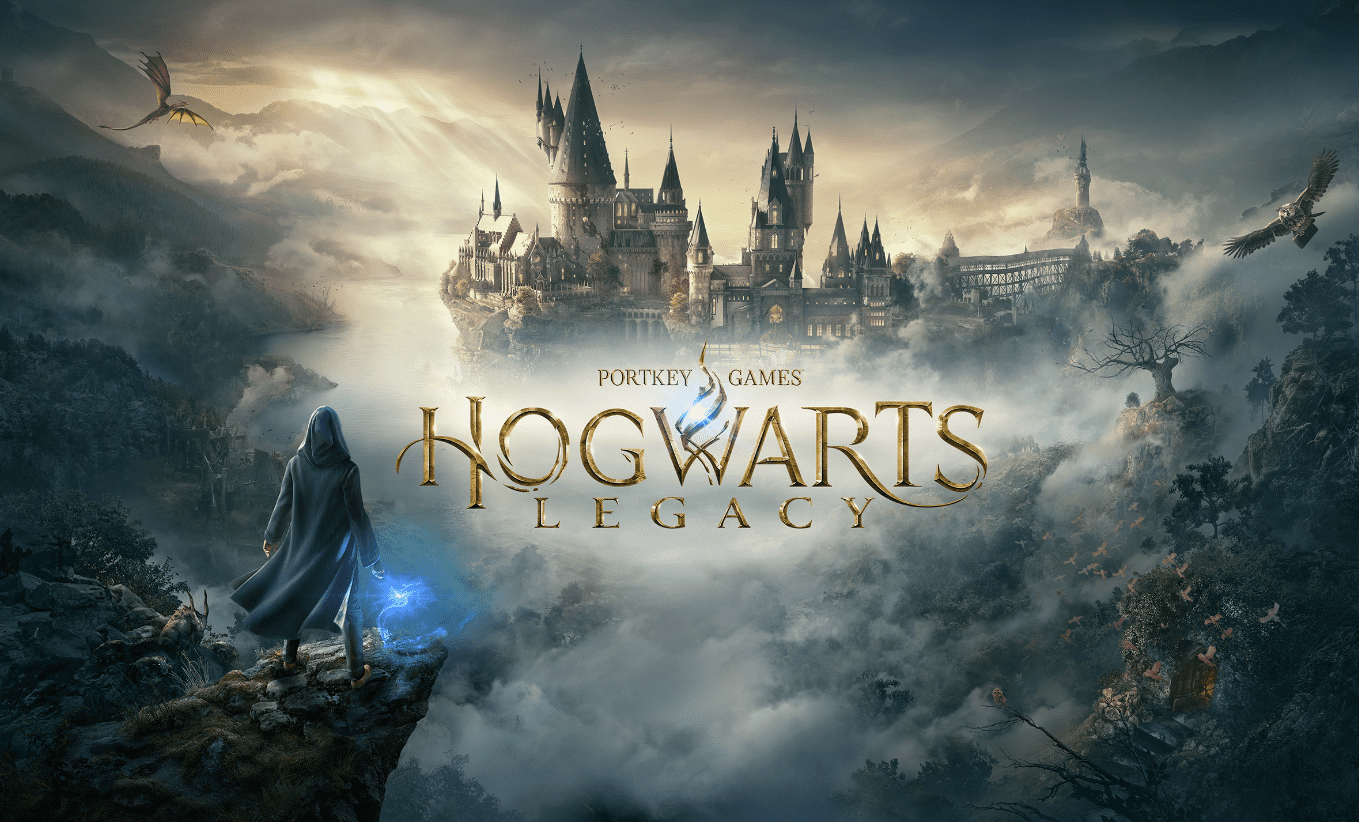 Developer: Avalanche
Release Date: February 10, 2023
Hogwarts Legacy looks amazing. The character creation, the spellcasting, and the transportation services all catch my eye. I've been anticipating this game for two years, so I'll definitely be trying it out in 2023.
While I won't be spending $300 on the Collector's Edition, I'll be happy to play like a peasant forking over the likely $60-70 price tag on the game. Sorry, FFXIV, you're going to the back burner in February.
Ashes of Creation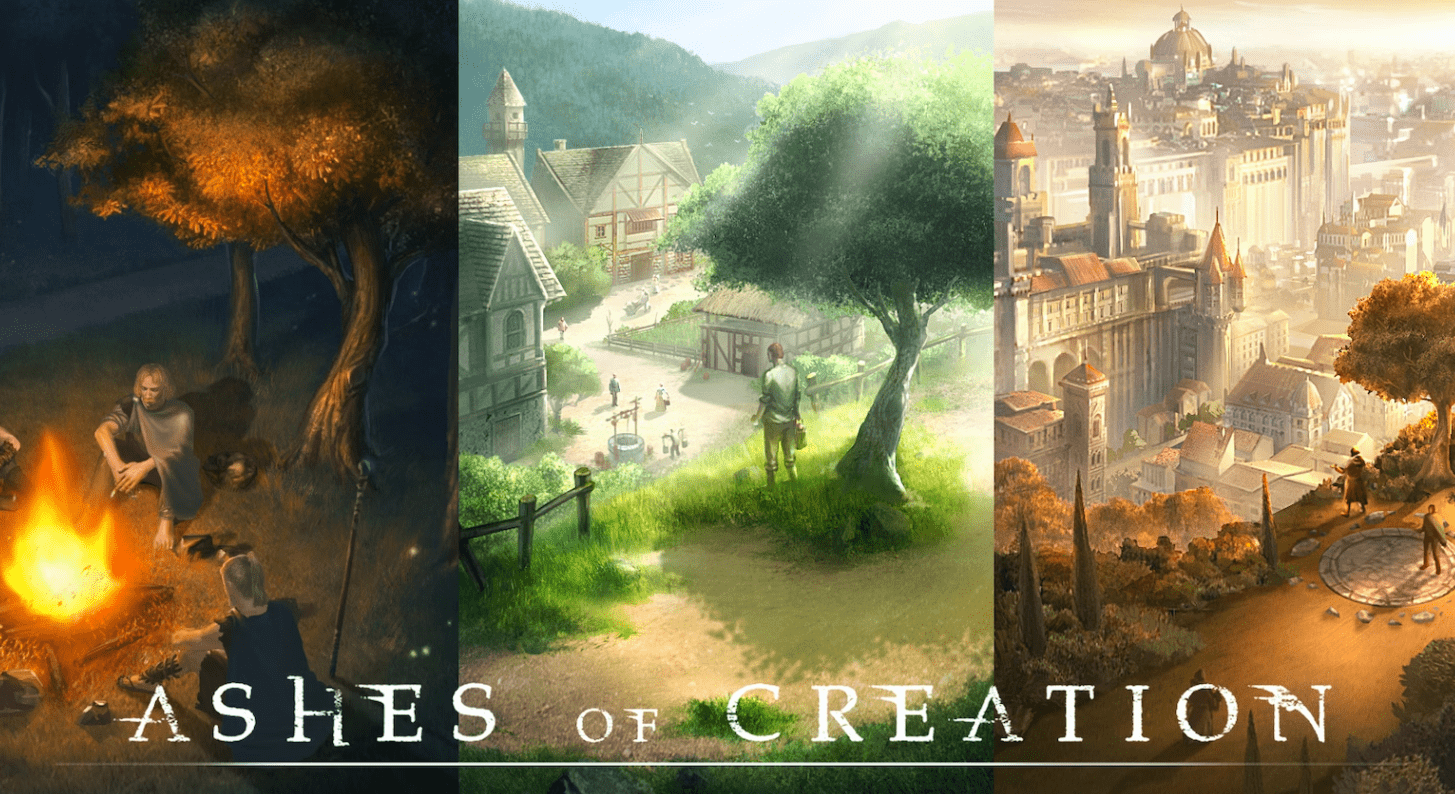 Developer: Intrepid Studios
Release Date: Unknown
Ashes of Creation developers have made so many pledges to the community, such as the promise that it will never be pay to win. This game has been in development since 2015, and we still don't have a release date.
Every single thing about Ashes of Creation looks so amazing. The open world, the incredible character customization, and the game's sandbox appear outstanding. If I could pick one game I would recommend that isn't even released yet, it would be Ashes of Creation.
Throne and Liberty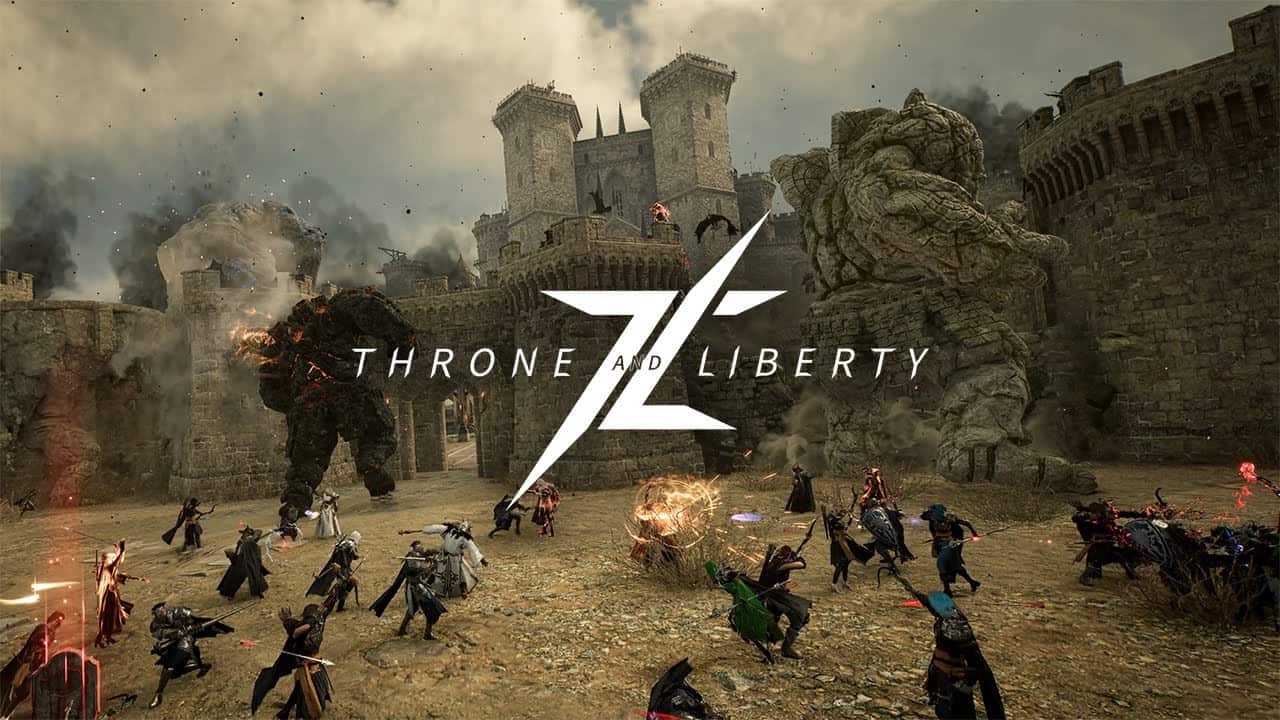 Developer: NCSOFT
Release Date: 2023
From the developers that brought us GW2, Aion, and Blade & Soul, we have Throne and Liberty. Aside from a single trailer, we haven't seen much about this game, but it looks fantastic.
The medieval fantasy vibes are a favorite of MMORPG fans everywhere. These devs are also working on Aion too, which I cannot wait to hear more about. Who knows, maybe one of their games will be even more loved than FFXIV.
Soulframe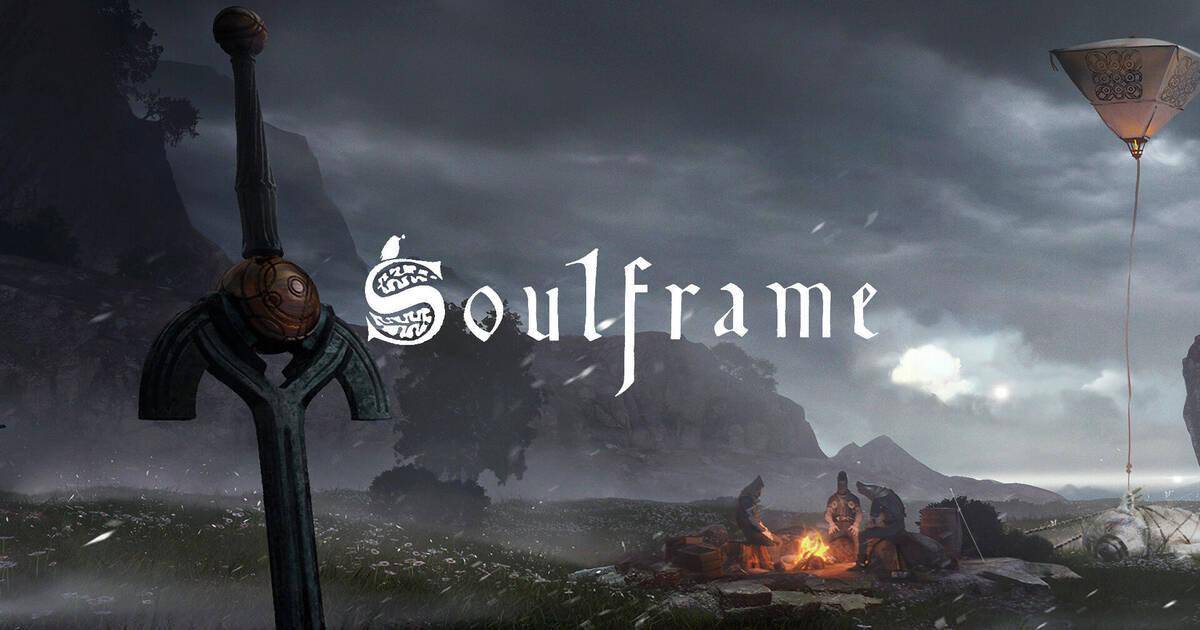 Developer: Digital Extremes
Release Date: Unknown
There's hardly any information out there about Soulframe yet. But considering Warframe was such a huge hit, I'd say that Soulframe will be anything but a flop. The aesthetics are gorgeous, and the devs know what they are doing. At this point, that's all we can ask for.
Riot's MMO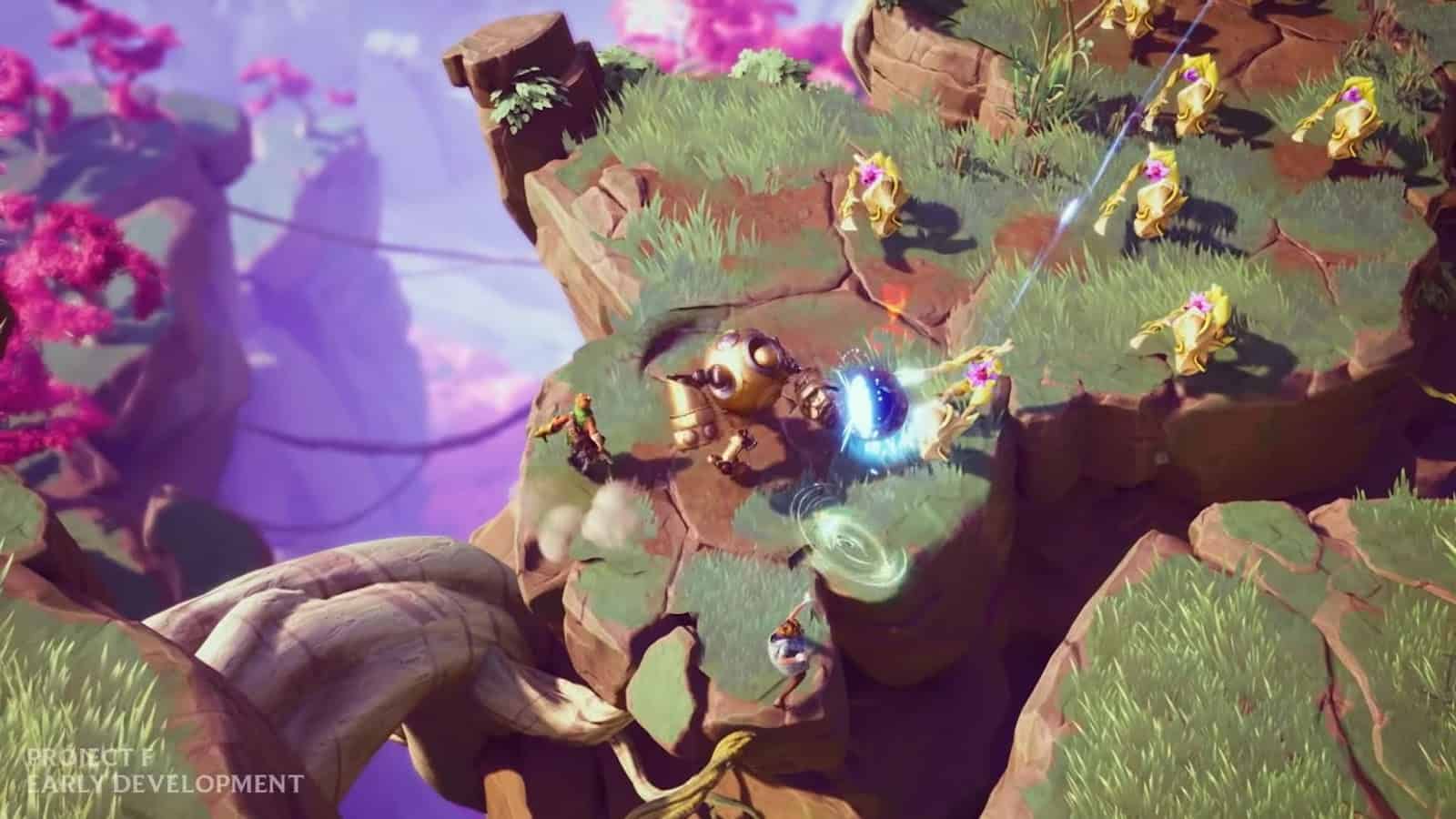 Developer: Riot Games
Release Date: 2023 or 2024
Riot is doing its best to release a game in every genre. Their next endeavor? MMOs. The concept was teased back in 2019 and confirmed a year later. Now, the game is in development, and we still don't know anything about it.
But considering none of their main games have received less than a 78 on Metacritic, I'd say that their MMO will be a success. Of course, only time will tell.
Wild Card Pick: Nightingale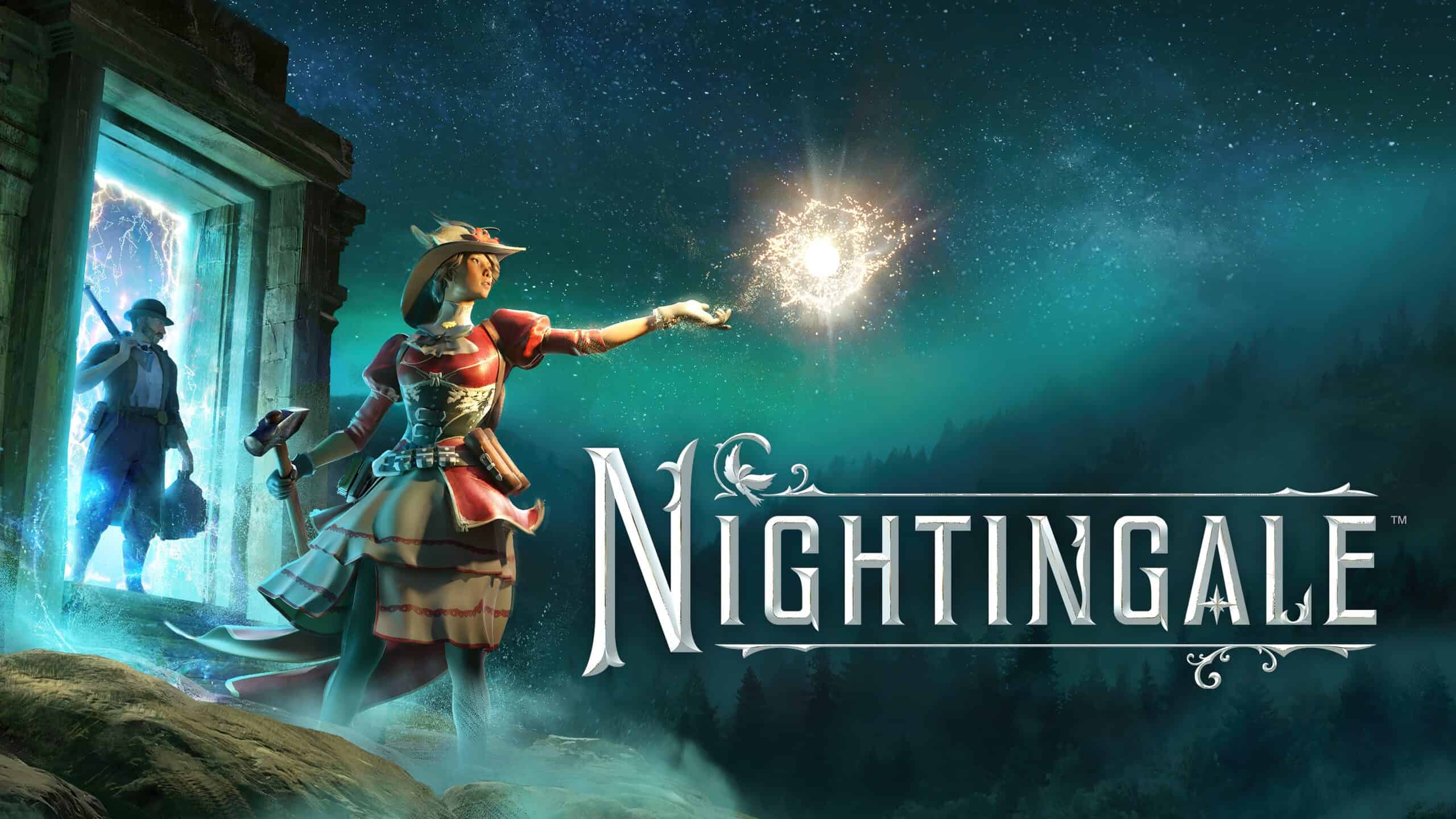 Developer: Inflexion
Release Date: 2023
Although Nightingale will be a single-player, I'm too excited about it not to mention it. I've been on the beta list for quite some time now, and I get more excited about the game with each e-mail.
Though marketed as a time-traveling survival game, I get some serious MMO vibes from this game that I think FFXIV players will appreciate. I just hope that the "co-op" branch of the game is sustainable.
FAQ
Question: Can You Still Play TERA?
Answer: TERA is my favorite non-playable MMORPG. It was shut down in 2022 after over a decade live. There wasn't much info about why they shut down, but hopefully, it means something bigger is set for the future.
Question: Are Other Final Fantasy Games Like FFXIV?
Answer: No. While the story element is the same, the combat and just about everything else are completely different. They are not MMOs. I love the other Final Fantasy games, but they can't substitute for FFXIV.
Question: Is FFXIV Shutting Down?
Answer: No. Sales of starter and complete editions of the game shut down with the release of Endwalker because there were too many players. It has since opened back up to everyone.
Question: How Many Players Does FFXIV Have?
Answer: The average monthly players for FFXIV is 18 million, with the average number of daily players being almost 2 million. This has been fairly steady for years and doesn't seem to be slowing down.
Question: What is the Best Game Like FFXIV
Answer: In my opinion, the best alternative is either Guild Wars 2 or Elder Scrolls Online. I would try both of them and see which one you prefer because chances are, you will choose to hop around all three of them.
The Draw of FFXIV
FFXIV is such an amazing game, and quickly became one of my favorite MMORPGs of all time. The community is one of the best I've seen, the character customization (initial and afterward) is amazing, and there is always new content to hook you back in.
That said, branching out is natural. What I always say is if the game is free, give it a try. If it isn't, then ask people you trust that have played the game. I highly prefer to play with friends, so having someone play with me is crucial in multiplayer games.
Everyone has their criteria to add, so don't forget to add yours as you choose your next venture. If all else fails, wait for the next patch and hop on back to FFXIV; we love it for a reason.