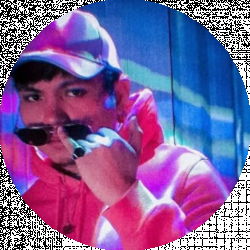 Latest posts by John-Carlo Vijuan
(see all)
When you think of Final Fantasy, the characters that come to your mind would be Cloud, Zack Fair, Zidane, or even Squall Leonhart. All of these are mainly poster boys for the Final Fantasy series, but how about the villains? The antagonists are there to hinder your journey to defeating evil. In today's article, we'll be talking about the character who I'd consider as the father of all Final Fantasy villains, Garland.
Garland is a corrupted knight from the Kingdom of Cornelia who is very skillful and powerful. Although not much, we barely know anything about Garland, a new game that Square Enix developed sets to dive deep into his slow descent into darkness. Stranger of Paradise – Final Fantasy Origin sets to shed some light on the alternative story of Jack Garland.
So now that we know a bit about Garland let's get on with the guide. This Garland Final Fantasy guide will contain information about the boss's battle with Garland and his alter-ego Chaos, Final Fantasy Dissidia and Duodecim 012 build, short lore about the character, etc.
Garland Boss Guide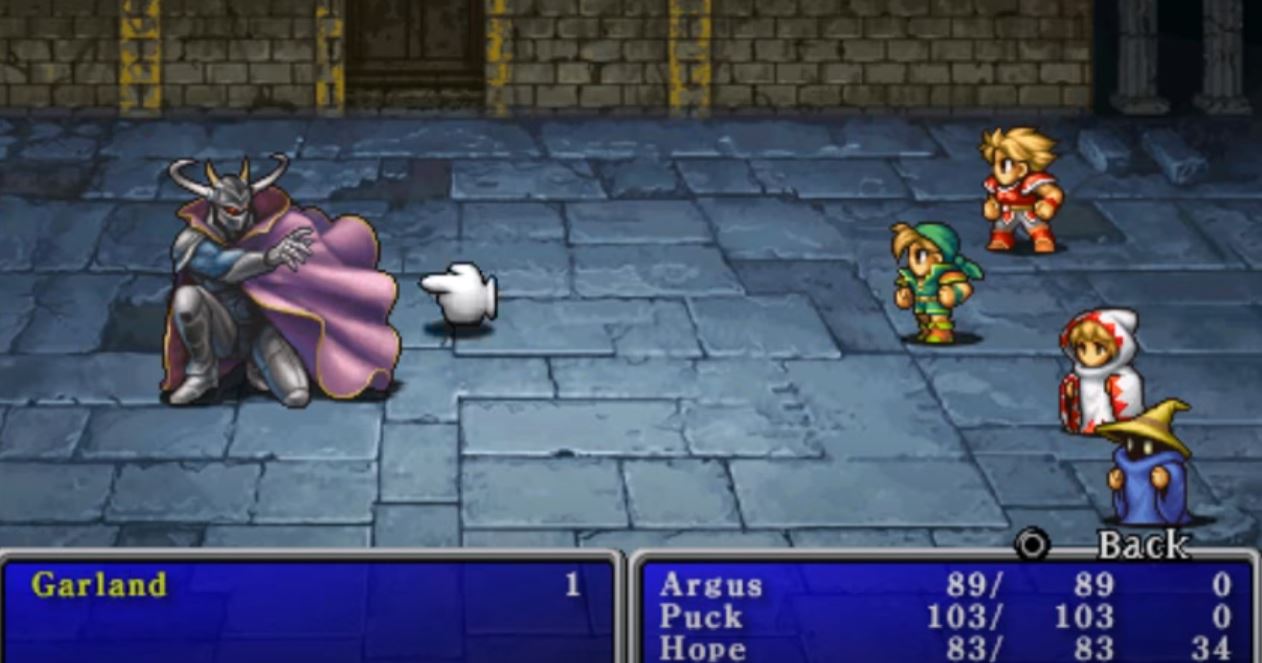 Garland is the first boss you'll encounter in every version of Final Fantasy. His stats will vary depending on your version; however, fighting him should be pretty straightforward as an introductory boss.
Here are his stats for the Pixel Remastered Version of Final Fantasy. Take note that there's a bit of deviance; however, it's almost negligible.
HP

Attack
Intellect

212

15

12

Defense

Magic Defense

Agility

8

64

6

Accuracy

Evasion

Exp

27

12

130

Gil

250
| | | | |
| --- | --- | --- | --- |
| Fire | Ice | Lightning | Dia |
| – | – | – | – |
Your party doesn't have much to utilize at this stage of the game. Any builds or classes will work against Garland. One spell that will help get this fight a lot easier would be getting the Cure spell for your White Mage or Red Mage.
The cure spell is accessible through the vendor at Cornelia. Utilize your physically damaging characters and attack them head-on against Garland while your mages heal your party members or deal magical damage. That should be enough to defeat Garland.
After defeating Garland, you'll yield 130 experience points, 250 Gil, and he will drop a weapon called Longsword.
Chaos Boss Guide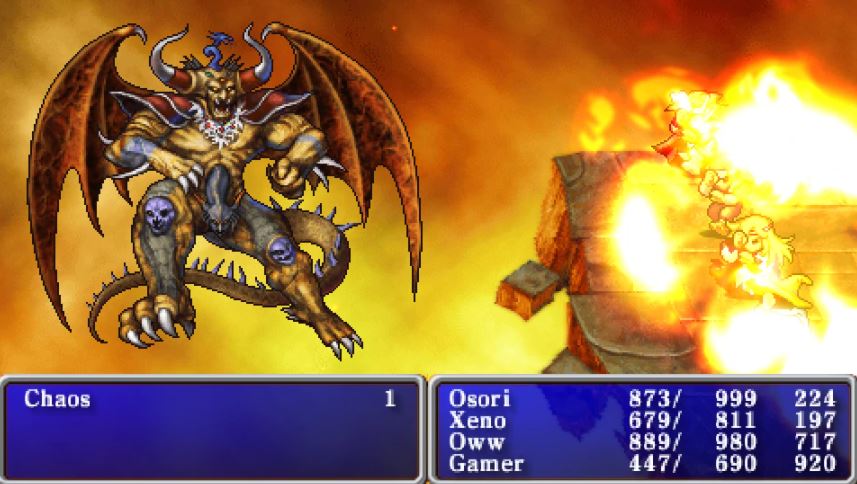 So you thought you'd seen the last of Garland, eh? Well, buckle up as he merges with Chaos to become the penultimate boss of the first Final Fantasy game. Here are Chaos' stats for the final battle against the Warriors of the Light.
HP

Attack

Intellect

20,000

170

40

Defense

Magic Defense

Agility

100

200

50

Accuracy

Evasion

Exp

200

100

0

Gil

0
| | | | |
| --- | --- | --- | --- |
| Fire | Ice | Lightning | Dia |
| Resist | Resist | Resist | Resist |
Chaos has a specific attack pattern in the original NES version of the game. We'll be using the Pixel Remaster for this guide since it's the most recent release of Final Fantasy. In the Pixel Remaster, Chaos' attack relies on RNG (random number generator), meaning he has access to any of his moveset at any given turn.
Here are the skills and spells that Chaos has:
Attack Name

Description

Percent Chance

Physical Attack

Powerful physical damage with additional Paralysis Effect

40%

Spell Attacks

Blizzara

An ice-based spell that deals medium ice damage to an enemy.

10%

Haste

Increases the agility of Chaos

6%

Blizzaga

An ice-based spell that deals heavy ice damage to an enemy.

5%

Thundaga

A lightning-based spell that deals heavy lightning damage to an enemy.

5%

Firaga

A fire-based attack that deals heavy fire damage to an enemy.

5%

Slowra

Applies a slow debuff to the party, lowering their agility.

5%

Curaja

A white magick that massively restores Chaos' HP.

2%

Skills

Blaze

The most powerful version of Blaze (even among other monsters who can access this skill). Attacks the entire party with a fire-based attack.

5%

Tsunami
A heavy non-elemental based attack that damages the entire party

5%

Cyclone

A heavy non-elemental based attack that damages the entire party

5%

Earthquake

An earth-elemental skill that instantly kills anyone hit by the attack

2%
Main Strategy Against Chaos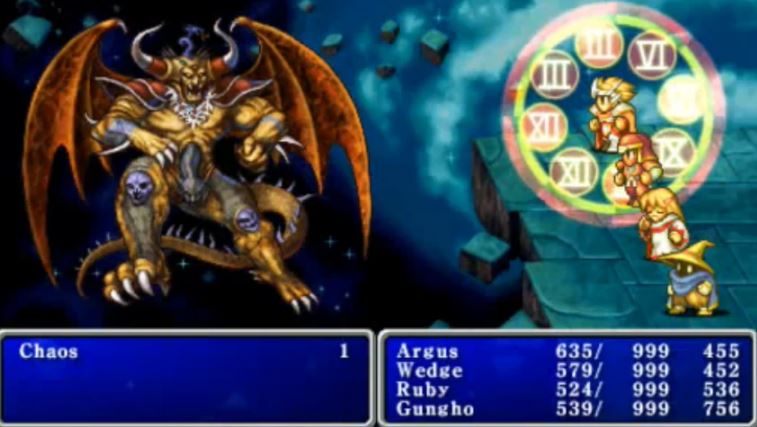 Based on the list of attacks, spells, and skills Chaos has, he is deserving as the final boss of the first Final Fantasy game. With basic status effects that can destroy your party within a single term, you'd best prepare against Chaos.
We recommend getting the accessory item called Ribbon for each of your party members. Past versions of the game only have three; however, you can fully equip the party with Ribbons with the Pixel Remastered version.
Here's the location of the four ribbons for your party
Waterfall Cavern– First Floor
Sunken Shrine– Second Floor
Flying Fortress–  Second Floor
Hellfire Chasm– Final Floor
Having four ribbons protect your entire party by providing additional defense against Chaos' spells, immunity against death from Earthquake, and paralysis from physical attacks. If you weren't able to grab all of the Ribbons, a White Wizard should cast either NulAll or NulDeath to party members without Ribbons.
To counter Slowra, your party members could buff themselves with Haste. Since Chaos almost resists every element, it's better to stick to physical attacks. We recommend using the skill called Temper, which raises the attack of a character by 14. Additionally, if you found the Giant's Gloves, you can equip that to boost your party member's attack further.
Your main healer should focus on using Healaga to heal the entire party and sustain them through the whole fight. If you don't have a White Wizard, you could use a Healing Staff coupled with Healing Helms for your Black or Red Wizard. On top of that, a Red Wizard has access to Curaga, which the Red Wizard can use to heal a single party member.
With this strategy, you'll be sure to defeat Chaos easily. Let's break the strategy down into simpler terms.
Here's a TLDR version of this strategy guide, plus a few more tips:
Get all of the four Ribbons and equip them for each party member.
Focus on physical attacks rather than elemental-damaging spells.
Utilize a White Wizard to sustain the party through heals and additional protection such as NulDeath, NulAll, Protera, and Invisira.
If you don't have a White Wizard, equip Healing Staves and Healing Helms for your Black or Red Wizard.
Counter Chaos' Slowra by buffing your party with Haste.
Congratulations, you have finished the first-ever Final Fantasy game!
Garland In Final Fantasy Dissidia NT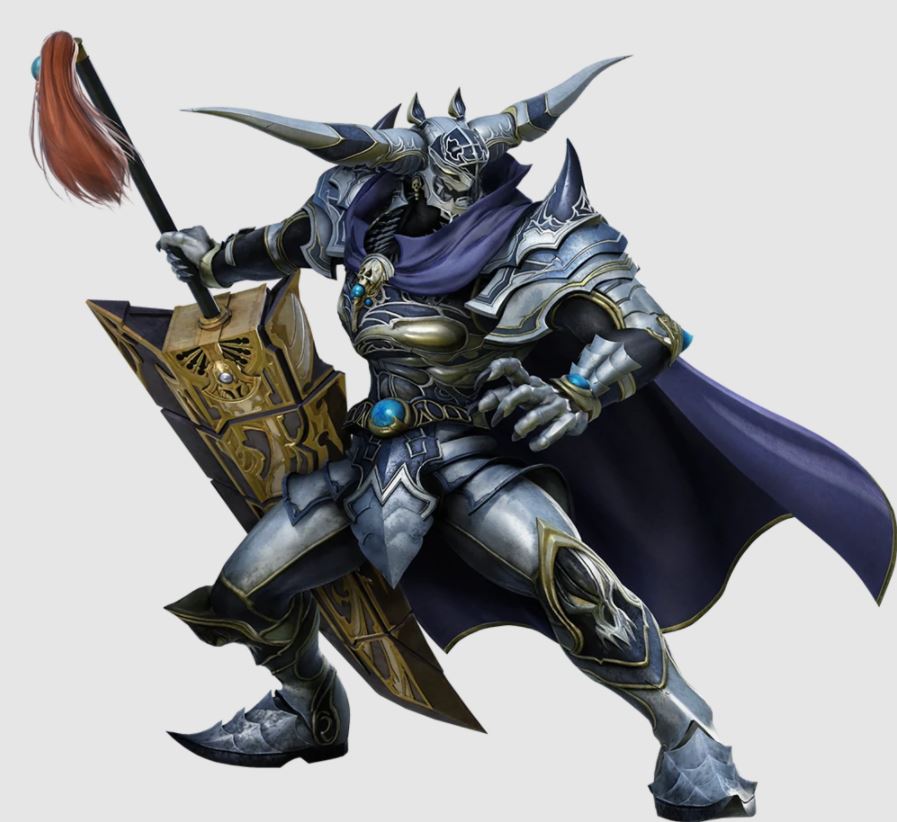 Square Enix rewards Garland players for being aggressive. The more damage you do to other players, you'll get even stronger. This effect is due to his buff called "Deranged Soul". Deranged Soul can stack up to two times further, increasing the potency of the buff.
Let's break down some of the moves he has for Final Fantasy Dissidia NT.
Brave Attacks
| | | |
| --- | --- | --- |
| Attack Name | Type | Description |
| Round Edge | Ground | A two-input move that allows Garland to spin his sword that sends the enemy to a wall rush. This move has a high |
| Reel | Ground | Another two-input move where Garland thrusts his sword into a harpoon pulling the enemy towards him, then poking the sword again to send them into a wall rush. |
| Thundaga | Ground | Garland smashes his weapon to the ground, releasing a bolt of pillar-like lightning that travels towards the opponent. This move has a slow starting animation. |
| Twin Swords | Air | A two-input neutral air attack that consists of a flurry of sword attacks. It has a long wind-up animation before starting the attack. |
| Chain Cast | Air | A two-input mid-range vertical slice using a chain. During aerial combat, it is your bread and butter due to the fast-starting animation. |
| Firaga | Air | Garland readies his sword before firing off a series of fire attacks that track the enemy. |
| Lance Drill | Dash | Garland's dash attack that utilizes Garland's sword as a drill. A higher soul level can extend the range of the attack. |
HP Attacks
| | | |
| --- | --- | --- |
| Attack Name | Type | Description |
| Earthquake | Ground or Air | Garland leaps into the air and smashes his sword into the ground, creating a fissure that damages in a vertical AOE around his landing position. |
| Tsunami | Ground or Air | Garland summons a vertical tidal wave projection forward that damages enemies hit by the wave. This attack has a slow startup, similar to Warrior of Light's shining wave. |
| Blaze | Ground or Air | Garland summons an AOE blaze-like tornado around him, damaging nearby enemies. Challenging to use in-combat due to the proximity usage, which endangers you to combos. |
| Cyclone | Ground or Air | Garland swings his sword to summon a fast-moving tornado that travels towards the opponent. This move has a slow wind-up. |
Final Fantasy Dissidia NT: Tips on Using Garland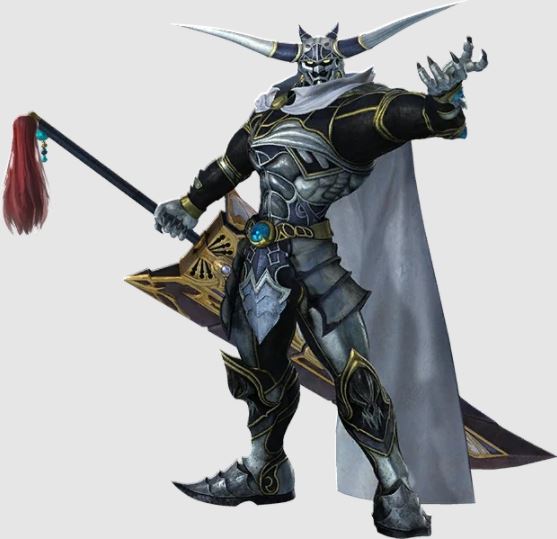 Garland is a hit or a miss character in Final Fantasy Dissidia NT; he has an excellent attack kit ranging from AOE attacks to combos. However, Garland's kit is not an S-tier; actually, fans consider Garland to be a mediocre character. Garland can be devastating to use in the right hands, especially in conjunction with other characters in the series.
Here are some tips to utilize Garland to his fullest potential
Use his Twin Swords bravery attack as a combo-ender, not a combo-starter. Although it is tempting to start the combo with a flurry of strikes, due to the slow wind-up of Twin Swords, you can easily whiff this move if the opponent dodges, which allows them to counter you into a combo.
Utilize Garland's poise to trade blows against Marksmen and Assassins; however, this tactic would not work against Vanguards.
Use the first hit of Chain Cast only to stun your enemy while your teammates are attacking them, or use your combo ender, Twin Swords.
A great combo ender other than the Twin Swords would be Lance Drill. Having a soul level two would highly increase the damage output and the distance of Lance Drill, making it one of the most powerful moves in your arsenal.
It's not worth using the Ex Skill, Deranged Soul, to grab and restrain your enemies. The tracking of the skill is not excellent, plus you need to be close to your opponent, increasing the risk of you getting combo-ed into oblivion.
Earthquake is the best HP attack in your arsenal. You can still use other HP attacks to trap opponents into your bravery combo; however, it's not as effective as a finisher.
Garland works well with trapper characters such as The Emperor or Y'shtola Rhul. However, Garland can take an interceptor role due to his Chain Cast attack.
Hopefully, these tips will be helpful if you want to main Garland in a highly competitive game. If you can share anything about Garland in Final Fantasy Dissidia NT, share those tips in the comments section below!
Character Lore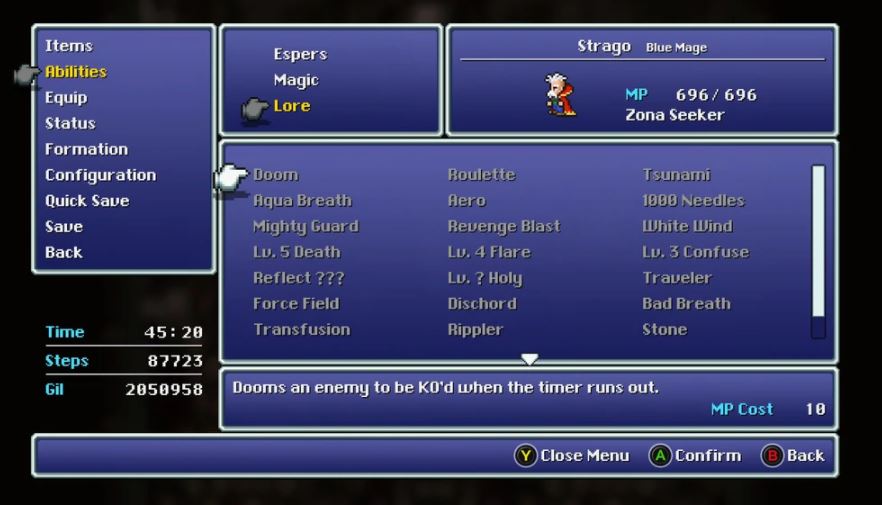 Garland is the best knight that the Kingdom of Cornelia has to offer. However, he turned to the dark side due to his lust for power, making him kidnap Princess Sarah and take her to the Chaos Shrine.
Garland wanted to take complete control of the Kingdom of Cornelia; hence he asked the King of Cornelia to surrender the kingdom in exchange for Princess Sarah's life.
The Warriors of Light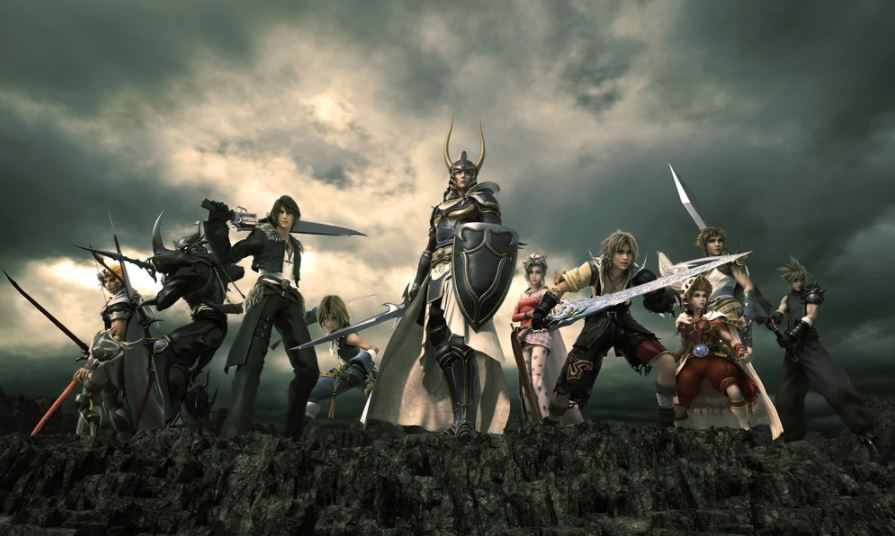 Upon arriving at the Kingdom of Cornelia, each Warriors of Light carry a darkened crystal. Due to the situation at hand, the King of Cornelia recruited them to rescue Princess Sarah. Confronting Garland at the Shrine of Chaos, Garland being an arrogant and proud knight, insults the Warriors for challenging him.
And finally, the Warriors of Light were victorious in defeating Garland and rescuing Princess Sarah.
After scouring through the world, restoring the Light of the Crystals, the Warriors of Light find out that the Crystal Fiends were from two thousand years in the past. Their master was also from that era. Using the Dark Crystal, the Warriors travel back in time to try and confront them once again.
The Warriors prevailed in defeating the four fiends, and afterwards, they met the fiends' maker.
Chaos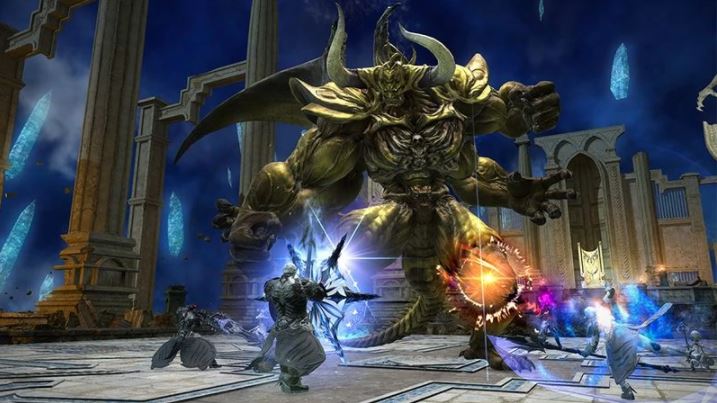 The Warriors of Light confront the fiend's master, who happens to be Garland as well. Garland explains that while he was about to die after his defeat, the power of the four fiends in the present sent him back to the past. By doing this, Garland created a perfect time loop that makes him immortal.
Since the Warriors of Light found him already, Garland absorbs all of the fiends' power. Doing so allowed Garland to become Chaos itself.
After the Warriors of Light triumph over Chaos, they have severed the time loop, and everything goes back to normal.
Garland's Appearances in Other Final Fantasy Games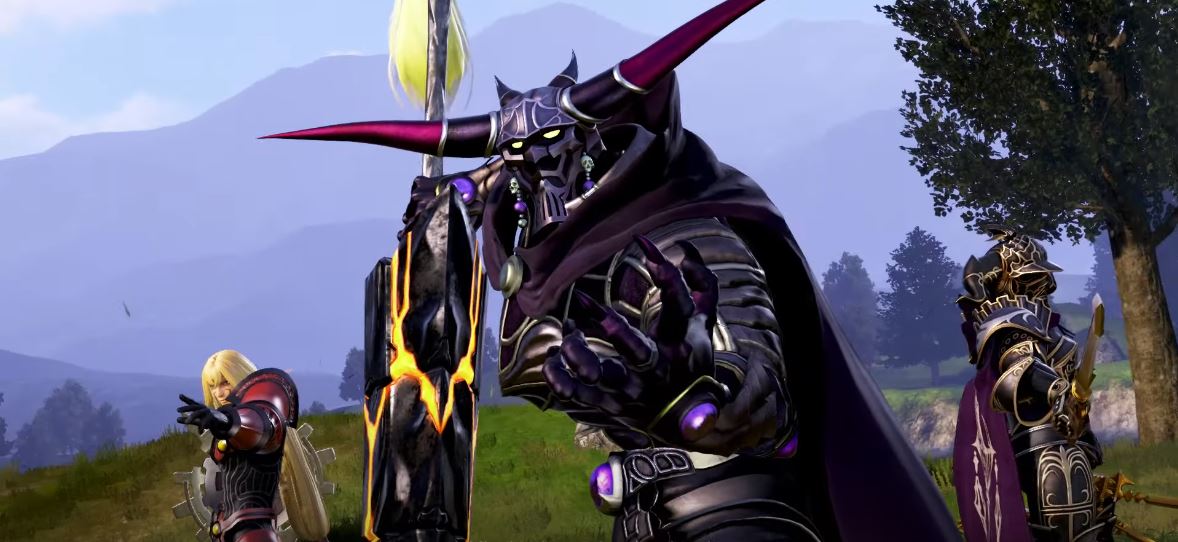 Final Fantasy Dimensions II
Dissidia Final Fantasy (2008)
Dissidia 012 Final Fantasy
Dissidia Final Fantasy NT
Dissidia Final Fantasy Opera Omnia
Theatrhythm Final Fantasy All-Star Carnival
Pictlogica Final Fantasy
Final Fantasy Airborne Brigade
Final Fantasy Artniks
Final Fantasy Record Keeper
Final Fantasy Trading Card Game
World of Final Fantasy Maxima
Frequently Asked Questions
Question: Is Jack Garland Chaos?
Answer: It's a tricky and challenging question, but Jack is Garland in Stranger of Paradise: Final Fantasy Origin. Therefore, Jack is also Chaos, but at the same time, he isn't. The Jack Garland we see in Stranger of Paradise is the original Jack, meaning that this was pre-Chaos Jack Garland.
Eventually, upon uncovering his identity and his past, his lust for vengeance drove him to absorb the Soul of Chaos. An entity pulled Jack Garland back in time, precisely 2000 years before he entirely takes on the persona of Chaos.
To put it shortly, the Stranger of Paradise: Final Fantasy Origin happens before Jack Garland could establish a time loop, as seen in Final Fantasy 1. We can assume that this is a prequel to the first game.
Question: How Did Garland Become Immortal?
Answer: Garland became immortal by sending the Crystal Fiends back and forth through time. These fiends send him back and forth through time at the moment before his very death, creating a time loop that allows him to stay alive forever.
Question: Is Garland Easy to Defeat in Final Fantasy 1?
Answer: Yes and no, Garland, at the very early stage of the game, is a cakewalk. However, once you finish the game and find out that he is Chaos, that's where things tend to be complicated. In previous versions of the game, you would need RNG to be on your side all the time, especially if you're not prepared.
Conclusion
Garland is one of the iconic villains in Final Fantasy; However, his story was a bit too simple for a Final Fantasy villain. We still couldn't completely disregard him as he is the first villain ever in the franchise. Hopefully, this guide helped you defeat Garland or even make him your main character in Dissidia NT.
If there's anything you'd like to add, you can comment your suggestion or opinion below.
Otherwise, here are some great reads: